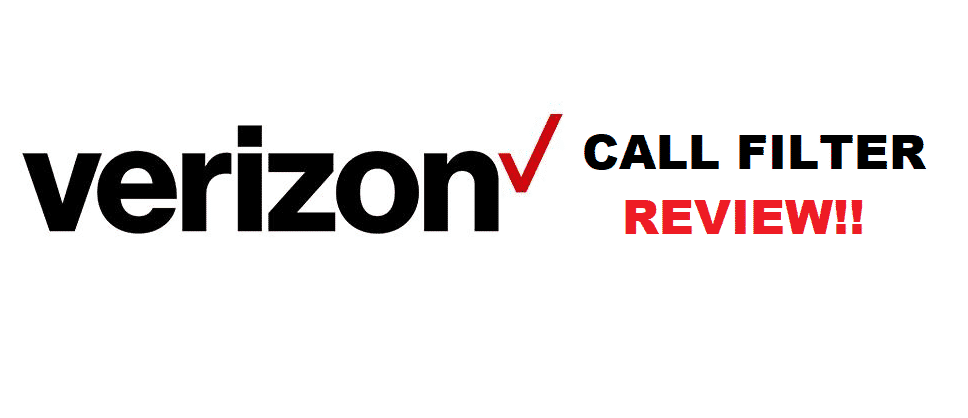 Verizon is undoubtedly one of the very best mobile carriers not only in the North American region but it has also set a benchmark for the carriers all over the world. Their quality of services undoubtedly cannot be matched easily by any other carriers out there but that is not all. Verizon has the most affordable prices and convenient packages as well, allowing you to enjoy the best experience out there. There are also tons of additional features that you get from Verizon that will enhance your mobile phone experience.
The features that you get on Verizon include some cool messaging applications, applications to manage your account, billing, and a lot more. So, this will be truly a revolutionizing thing for you if you choose to switch to Verizon, or are considering a mobile carrier for your first mobile device, Verizon is truly the most impeccable choice that you can have. One of the cool features that you get with Verizon is their Call Filter application and here is a brief account of all the details that you might need to know about it.
Call Filter
Call Filter is basically the application from Verizon that you can download on your smartphone. It is linked with your Verizon account and allows you better control over the calls that you receive on your cellphone. You might be asking, why you need this as there are plenty of mechanisms out there and applications for smartphones already that can help you block the numbers and unwanted calls, but there is a lot more to this great feature making it just the perfect choice for you to have it.
There are lots of features that you can get to enjoy on the Verizon Call Filter application. A few features that you might want to know about are:
Verizon Call Filter Review:
Call Blocking
The first and most basic feature that you get on the Verizon call filter application is the ability to block any unwanted calls. You can easily block the number that you don't want to take calls from and you will not be disturbed by that number again. There are also options for you to block that number for a certain period of time or things like that allowing you to have better control over your call filter application, ultimately increasing the utility for you.
Spam Filter
There are numbers out there that are reported for spamming, and you also have the option to report any such spam calls. Once a number is reported on multiple occasions for Spam, that number will automatically be added to the spam list of Verizon call filter application and you will not be receiving even a single call from that number.
This ensures optimal protection for you as sometimes picks a call unknowingly and you need to block it later. The Spam filter ensures that you are not receiving any calls in the first place from a number that has been reported for spamming in the past.
Identification for unknown numbers
Verizon Call Filter application has a wide database with the information of all the numbers that you might be receiving the calls from. This allows you to know who owns the number that is calling you before you can pick the screen.
So, whenever you are receiving a call from any number that is not on your contact list, you can still know the name of the person and decide if you want to take that call. This allows you better control over the calls that you are taking and have a truly personalized experience.
Risk Information
Now, this is something that can truly save you and the most needed feature for you as there are tons of spam calls and scams out there that can eventually cause you to face Identity Theft. So, to start there, whenever you are receiving a call from an unknown number, the application will not only show you the name but also the risk information in percentage as how much risk this call can possibly have.
This number is based on algorithms on the past behavior of callers and plenty of other factors. If a call has potentially high risk, you might no even be alerted on the call and the system is going to block it on its own. Nevertheless, this is a great feature to have since scammers are getting truly advanced these days and you must be aware of the calls that you are taking on your phone for your own security.
Personalization
In addition to all these cool features, you also get to enjoy the personalization of receiving calls. You can easily choose which type of numbers you want to block. Whitelist any numbers or contacts that you want to receive the calls from and stuff like that.
You can also choose to customize the time frame that you don't want to receive calls in and there will be no incoming calls in that window. You can customize it for your sleeping routine or your office schedule and that will serve you well.
Pricing
Nothing that is good comes for free, but there is not any extensive price that you have to pay for this service. All you have to do is pay a minimal price that is around $2-$3 a month and you can keep this service on. That is obviously worth the amount you will be paying to have the service on your phone as it is going to save you tons eventually.
Efficiency
The last thing that you must know about the application is its efficiency. The service has proven to be accurate most of the time with no false alarms or any wrong information. You are also going to get around the clock service with no lags or any sort of issues. There are none reported on a large scale so it can be said safely that this service will work most of the time and it will be there whenever you need to use it.