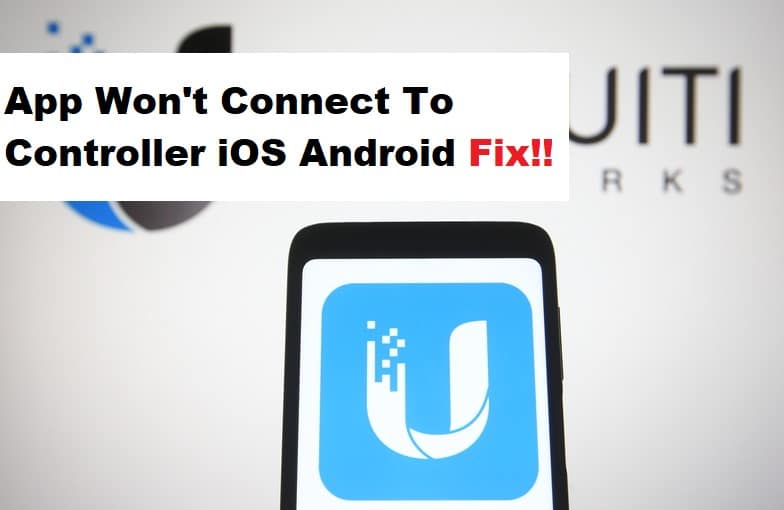 The UniFi app is an excellent tool for managing, monitoring, and controlling your UniFi network. If you have a great UniFi setup at your home or office, the UniFi app will assist you in taking control of your UniFi network as well as the UniFi clients. However, in recent days, the UniFi app has been experiencing connection issues with the controller, which users have found quite frustrating.
As a result, if your UniFi app is not connecting to the controller on iOS or Android, we have devised some ways to solve the issue.
Unifi App Won't Connect To Controller IOS Android Fix:
Reinstall UniFi App On Phone:
Incompatible versions of your applications are a major source of connection or authorization issues. In this regard, your iOS or Android app version may be out of date. You can update the UniFi app on your phone, but reinstalling it will automatically install a newer version if one is available. Furthermore, uninstalling and reinstalling the application will aid in the resolution of any software crash or bug in the application that is causing the problem.
Upgrade Controller Firmware:
When it comes to performance decline, firmware issues are far more common. The controller may be having trouble connecting to the app due to an unsupported firmware version if you have upgraded your UniFi app. Compatibility issues can arise if you have outdated firmware on your controller and the most recent version of the UniFi app. As a result, make sure your controller firmware is up to date.
Enable The Local Network:
Another way to see if your app is communicating with the UniFi controller is to look in the app's settings and see if the UniFi controller is recognized. If your "UniFi" is not listed in the local network list, your app will be unable to connect to the UniFi controller. As a result, go to your app's Settings and select the Privacy option. Next, select the Local network tab and check to see if "UniFi" is listed. If your application does not recognize the UniFi controller and is unable to connect to it, you must add the UniFi controller to the local network list.
Enable Remote Access:
If your controller is set to direct access, your app will frequently fail to recognize it. To enable remote access, change and add "UniFi" to the local network list id. Navigate to your controller's Settings and select the Remote access option. Go to your application and check the Enable Remote Access option. Follow the steps above to open its settings and navigate to the local network option. In the settings, you will see an "UniFi" controller option.
Contact UniFi Support:
If you are unable to connect your controller to the UniFi app, there must be a problem that is beyond your control. As a result, it is best to contact UniFi support or post a question on their official forum, and they will resolve your issue.