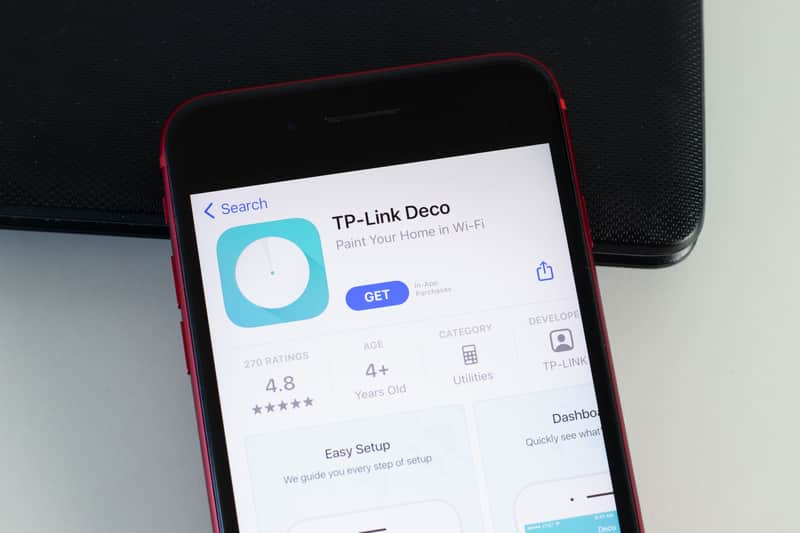 The Wi-Fi mesh systems have become a promising way for people to install an unhindered internet connection across the home and office. Since TP-Link is one of the best network device manufacturers, they have come out with TP-Link Deco X20 Wi-Fi 6 Mesh Wi-Fi Ax1800, and we are here to review it to help you out.
TP-Link Deco X20 Wi-Fi 6 Mesh Wi-Fi Ax1800 Review
It is designed for spaces over 5,800 square feet, and it is known to be a three-piece and dual-band mesh system, which is incredibly convenient to install and monitor. It is integrated with the HomeCare suite, which provides access to parental controls, convenient QoS settings, and security software, which promises high-end protection for network users and prevents malware attacks. It has an affordable price tag but doesn't promise any compromise on performance.
1. Design & Features
Deco X20 is designed with three cutting-edge nodes that look very identical. It has white cylinders that are 4.3-inch wide and 4.4-inch high. It is designed with the LED indicator on the front side of the base, which glows in yellow color during the internet startup, blue during the configuration process, and green when the internet is connected and operating properly. On the other hand, if there is an internet connectivity issue, there will be a red glow in the LED indicator.
There are two LAN ports with a gigabit configuration as well as a power jack. However, you might feel a lack of USB ports and multi-gig LAN ports, but you can still create a wired connection. There are four internal antennas designed in this unit, along with 128MBs of flash memory, 512MB of RAM, and a 1GHz CPU with a quad-core configuration. Given the dual-band design, it can easily achieve 575Mbps speed on the 2.4GJz band, while the 5GHz band can support over 1,200Mbps of internet speed.
To be precise, it comes with 802.11k/v/r technology, which supports mesh communication as well as Wi-Fi 6 internet technologies. In addition to this, it has WPA3 encryption that promises a secure internet connection, while OFDMA promises seamless data transmission. There is an MU-MIMO feature available for uninterrupted data streaming. You need to remember that it doesn't support the 160MHz bandwidth, and you won't be able to separate two radio channels.
2. App
It can be connected with the TP-Link Deco smartphone app to change the settings and manage the network. In fact, the smartphone app can be used for conducting firmware upgrades and making changes to time zone settings. The app has a dashboard that shares information about offline and online clients. In addition, you can tap on any client name and see the download and upload speed. On top of everything, the app can help prioritize the bandwidth for a specific device.
From the top of the screen, you can click on the three dots and check the client status to see the node a device is connected to and the band it is currently using. In fact, there will be a blacklist button to restrict someone from using the internet. On top of everything, there is an internet button on the top of the app's dashboard, with which you can check the name and status of the connected nodes. Last but not least, there are Overview and HomeCare buttons to configure different settings.
3. Security
With the HomeCare button, you will be able to access the screen that helps configure the parental controls and antivirus software. The antivirus settings can help disable or enable the network security features, such as intrusion prevention and content filter. In addition, there is an infected device quarantine to make sure the infections don't spread, and it actually provides security alerts.
As far as parental controls are concerned, they are quite convenient and robust to use. One can create profiles for every user and keep an eye on their browsing history, set the internet access time limits, and implement age-based filters that automatically restrict the users' access to websites with adult content.
There are QoS settings available that help assigns specific bandwidth to the devices, depending on the application. For instance, you can set the bandwidth for surging, chatting, streaming, and gaming.
The Bottom Line
The bottom line is that this TP-Link mesh system is one of the best in the market, particularly if you are looking for affordable solutions and is beginner-friendly (it's easier to install). It comes with the app for better configuration, but you might feel the absence of USB ports.