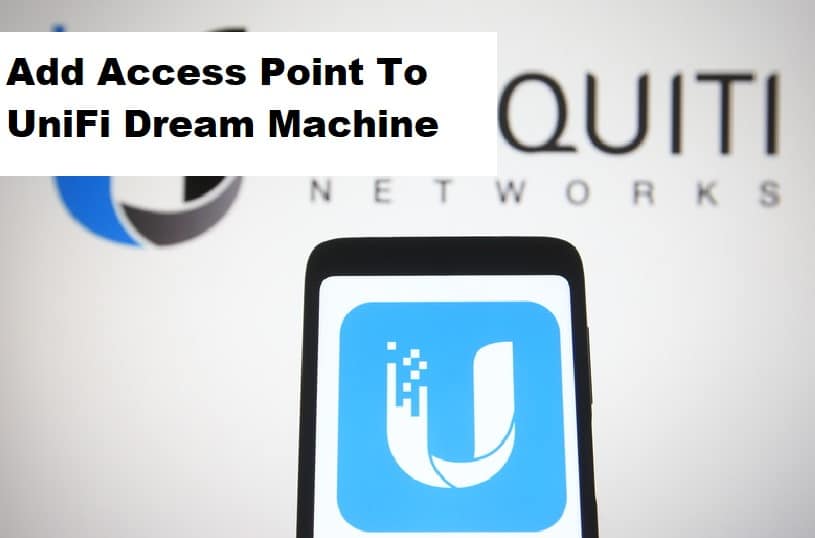 Commonly known as the UDM, the UniFi Dream Machine is all you need to establish an UniFi network on a device. It has the appearance of a home router but works as an OS console, which means it can run the UniFi software. In addition, the UDM can be used as the network controller, access point, switch, and router. However, if you want to add access point to UDM, we have an in-depth guide that you can follow;
Add Access Point To UniFi Dream Machine
The best way of adding the access point to the UDM is to hard wire the other access point to a smaller switch on the back of the unit. It will ensure that the UniFi controller is able to see them on the internet network and adopt them. On the other hand, if you want to link them wirelessly, you can do it with the help of two access points. The access points will create the mesh network if you use the wire method. On the contrary, if you need a step-by-step guide to add an access point to the UDM, we have outlined the instructions for you;
First of all, you have to SSH to the UniFi radio (you can use the IP address you are connected to, and the default password will be ubnt)
When you sign in, you have to reset the access point to factory default settings before you change the IP address. For this purpose, you can use the restore-default command. Keep in mind that implementing this command will reboot the radio and disconnect the SSH session. Once it's online, you will have to reconnect
When it turns on, you need to connect it to the MCA client. For this purpose, you can opt for the set-inform command with the UniFi controller's IP address
As a result, the access point will connect to the UniFi Dream Machine (UDM), and you are done!
Fortunately, there are some other details that you can consider while creating a connection, and two of them include;
You can put the UDM on the ground floor and install the access point on the first floor and connect them through an Ethernet cable – the Ethernet cable can connect to the router that's placed in the basement
The second approach is to put the UDM in the basement and connect the access point on the first floor as well as the ground floor directly to UniFi Dream Machine
Additional Details
We have mentioned various ways to install or add the access point to the UDM, but many people complain about the disconnection issue. In that case, you must check the internet connection and make sure it's working to create a proper network. In addition to this, you've to ensure that the Ethernet cable and switch port are in intact form to optimize the connection.
On the other hand, if you don't have the technical expertise to add the AP, you can reach out to your internet service provider for help or consult the manual!