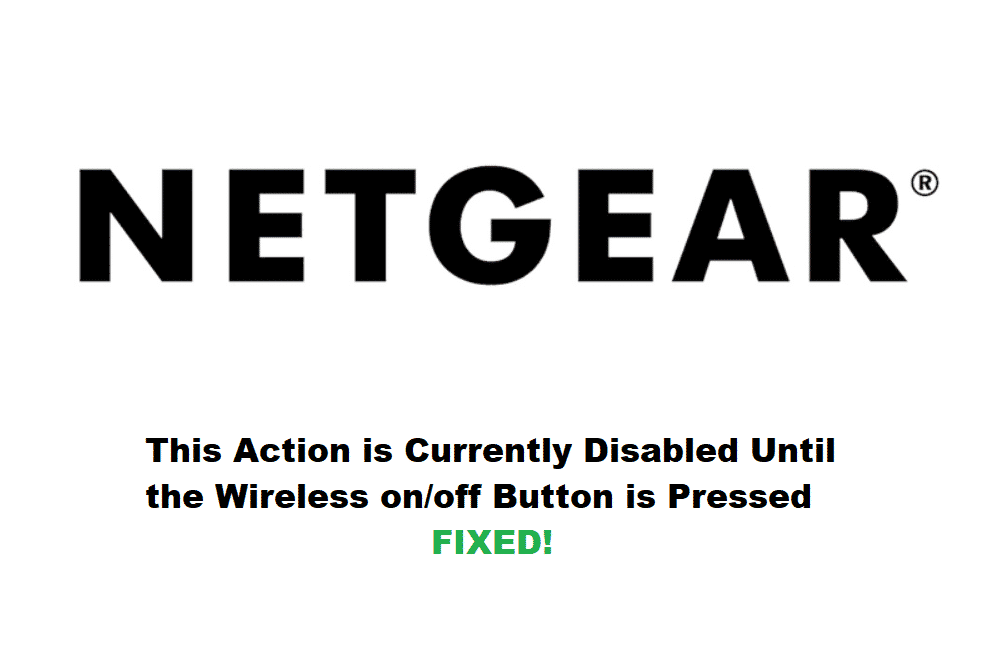 There's no denying that one of the most annoying things that any of us can run into is having internet-related problems. What's even worse is that these types of issues can pop up anytime and ruin your internet experience. Similarly, a common complaint that we have seen many Netgear users make is having their wireless device disconnected and unable to connect. Furthermore, as soon as they try to connect their devices to Wi-Fi, they get the error message "This action is currently disabled until the wireless on/off button is pressed." To fix this issue, here are some of the things that you can try:
This Action Is Currently Disabled Until The Wireless On/Off Button Is Pressed
1. Checking the Wireless Button
Most of the Netgear routers come with an additional wireless button that can be pressed to enable or disable wireless activity on the router. So, if you are getting this error message, chances are that someone might have pressed that button and disabled the Wireless feature.
You should be able to find the LED button on the second right of the top. Try pressing and holding down the button for 5 seconds after which the router will show a light indicator telling whether you have enabled or disabled the feature. If the lights on the left start turning on, then you have successfully enabled the use of Wi-Fi on your router.
2. Resetting the Router
If the above-mentioned solution does not seem to be working, then the next thing we suggest you do is reset the router. By resetting, you will be restoring all of the router's settings to factory default.
After the reset, you will have to set up your router again and configure the settings.
3. Checking the Router's Configuration
Another crucial thing that you will need to check is your router settings. Your router may be currently not configured to run on both 2.4 and 5GHz devices which can cause issues like this to surface.
To fix this, you will have to access your router's wireless settings. Under the advanced tab, there should be an option for configuring your Wi-Fi wireless channel. Ensure that you have the correct option selected. Apart from that, you can also try contacting your ISP for further help on configuring your router.
The Bottom Line:
The error message "This action is currently disabled until the wireless on/off button is pressed" usually means that someone might have disabled the Wi-Fi feature on your router. To turn it back on, you will simply have to press and hold the Wi-Fi button on your router. However, if that does not seem to do anything, then be sure to refer to the article above for further solutions to the problem.