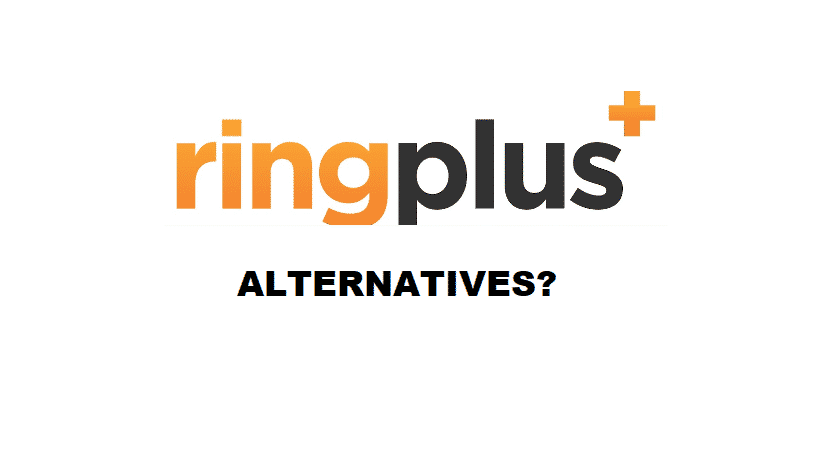 The existing and potential RingPlus users must be wondering about the shutdown of the RingPlus network. Although, there are quite alternatives for RingPlus that are 100% well-functioning and are supposed to be the best ones especially, to fill up space for RingPlus. You don't have to hustle about searching for top alternatives for RingPlus that are extensively used as well as reliable. In this article, we will walk you through the best RingPlus Alternatives. Stay with us.
Before you know about its alternatives, let's first get into a quick detail of RingPlus.
What Is RingPlus?
RingPlus+ was an MVNO carrier operated by Sprint network although it does not exist anymore. It has been shut down back in 2017. It used to be a provider of non-contract based prepaid wireless cell phone plans. RingPlus was one of the few MVNO non-contract carriers that offer genuine free cell phone plans. Manor part of the RingPlus plans was either free or very low cost. Unfortunately, the services they used to provide ceased to exist. However, there is nothing to worry about since some top-tier RingPlus alternatives have filled the gap.
List Of RingPlus Alternative:
Here are some best-functioning and well-known alternatives for RingPlus:
Twigby
TPO Mobile
Ting
Virgin Mobile
Tello
Twigby:
With the least burden on the customer's pocket, Twigby offers using two of the nation's most powerful and the most established networks. Twigby is the best to pick to reach remote places or even traveling abroad.
The best service you avail with Twigby is fast and reliable Wi-Fi which stays connected to the phone for hours. The coverage is quite impressive as well for such a low price.
TPO Mobile:
TPO Mobile is positioned as the wireless carrier which possesses a social conscience. How? Because it gives you the option to steer a particular part of the monthly bill to charitable causes. Thus, this network gives the best of empathetic freedom. TPO Mobile is an MVNO career just like RingPlus which is also known as People's Operator. It is one good carrier to go for.
Ting:
Ting is considered as the most budget-friendly alternative for RingPlus as it gives a service Line which cost only $6. You pay only for the services that you use, so no extra or hidden charges. Moreover, Ting is mastered to give cover to the entire nation. After RingPlus, most of the customers actually deflected to Ting which says a lot about Ting as one of the well-functioning MVNO carriers.
Virgin Mobile:
Virgin Mobile is popular for providing superfast 4G services. It is a wireless communications brand which is utilized brand-licensees independently. The wide range of customer-friendly deals is highly useful.
Tello Mobile:
Tello Mobile MVNO carrier has ended the trend of overpriced wireless phone services. The plans that Tello provides are super affordable that ranges from $5 to $39. Phone texting is given completely free of cost.
The above five network carriers are considered as the best and highly-recommended alternatives for RingPlus.