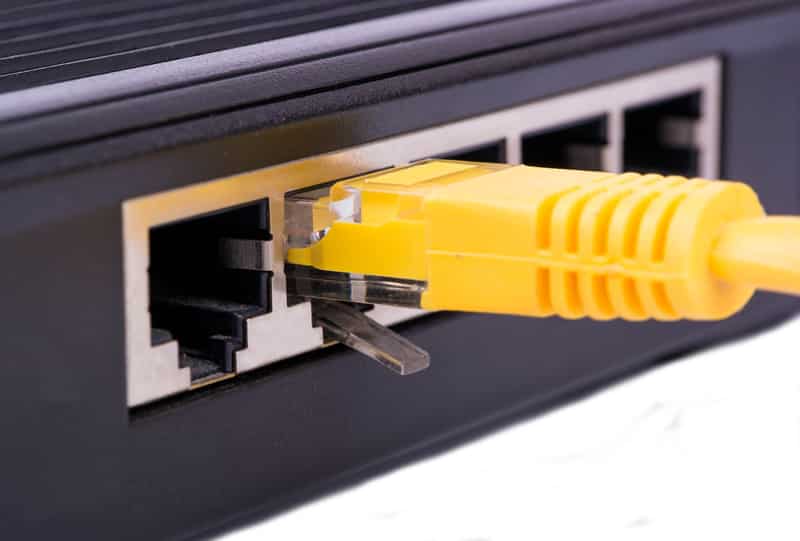 Having a well-designed and advanced cable modem is essential for the internet connection to work properly and deliver fast-speed internet signals. For this purpose, investing in a reliable cable modem is essential, which brings us to these Technicolor TC8305C reviews. That's because this cable modem has gained traction in recent times, and with this article, you will know if it's the right decision to make!
Technicolor TC8305C Reviews
To begin with, this is a cable modem designed with the telephony DOCSIS 3.0 configuration and is popular for the four-port wireless router functionality. In simpler words, this is the multi-processor device that has an improved web-based user interface and two voice lines that allow the users to connect to the internet and have better control over the network. In simpler words, it will help access the network and make changes to the network settings from anywhere in your home.
Even more, the internet device is integrated with 8 x 4 channel bonding, which makes it sufficient enough to support the wired internet speed of over 160Mbps. If you want to know more about this multi-processor device, we have broken down different aspects to provide you with a better idea.
1. Compatibility
This is one of the best options for people who want to have the freedom of connecting to the internet provided by different internet service providers. For instance, this device works with Time Warner Cable & Comcast, and Spectrum services. However, if you want to use this device with the Time Warner Cable & Spectrum services, you will need extra support for activating the service, particularly if you are using the telephone function of the device.
This is why you must call your internet service provider before you order this multi-processor device. Keep in mind that you should recheck even if it's listed as a compatible device on their website, especially if you want to ensure the available service plans and internet availability in the area.
2. Speed
As already mentioned, this device is integrated with 8 x 4 channel bonding, which means it will be able to support the internet speed up to 160Mbps. This internet speed is actually sufficient for checking emails, streaming HD videos, internet browsing, and playing online games. In addition to this channel bonding feature, it is also integrated with a wireless router that has an 802.11n Wi-Fi configuration that allows the users to experience top-notch internet coverage, particularly from the single-band internet signals.
On top of everything, it is integrated with the enhanced energy performance design that promises better network functionality without consuming too much energy or electricity. As a result, you will be able to save on energy bills while achieving fast-speed internet connections.
3. Accessories
When you opt for Technicolor TC8305C, it's safe to say that all your internet installation needs will be covered because it comes with all the important accessories. First of all, it comes with the main cable modem and the online installation manual for seamless installation. In addition to this, the package comes with a power cable and an Ethernet cable to make sure the internet connectivity is achieved as soon as possible.
4. Beamforming Technology
The modem is designed to support 802.11n beamforming technology, which enhances internet speed by leaps and bounds. In particular, this beamforming technology works best for streaming HD videos on video-watching platforms because it promises uninterrupted internet connectivity and networking. On top of everything, this technology makes it a promising choice for large-scale households because it has the capacity of improving internet frequency in multi-level buildings and homes.
5. Ethernet Ports
The modem is designed with four Ethernet ports that help achieve the fastest internet speed, particularly because it has a base-t Ethernet feature. Given this feature, it helps sustain an uninterrupted and seamless internet connection. Similarly, it will help ensure that the files and data are shared without any buffering and lagging. Moreover, there is an auto-negotiation and auto-speed sensing for streamlining the internet speed according to the available speed options.
6. Security Setup
The modem is designed with 8 SSID support, which promises a safe internet network, which makes it suitable for workspace as well as home use. It is integrated with a predefined firewall and various security levels to ensure the highest standards of protection from malware attacks and hackers.