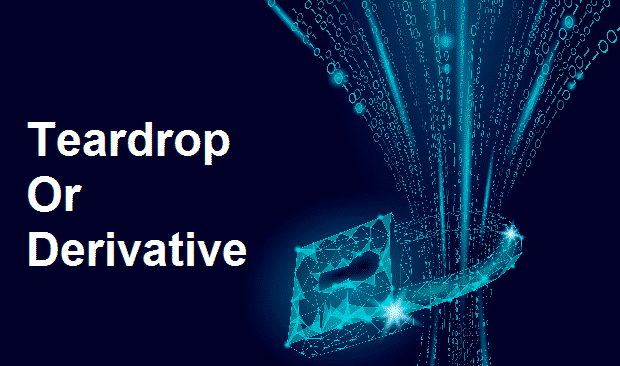 No doubt that the internet world is full of threats, fishing, identity thefts, and many other online thefts. It will be rare if you haven't faced such unknown malicious issues. The Internet is a blessing and a threat both at the same time. Especially when it comes to having a Wi-Fi network, you are more prone to get spamming, threatening, and malicious mostly unknown logs on your router. Teardrop or derivative is one of those threats that most people face daily.
We believe that such issues can be highly threatening to your online identity and all the sensitive information you have in your devices. Having unknown DDOS attacks of teardrop or derivative is very frightening for some of the newbie internet users. They usually in a state of panic, end up giving access to the hackers, which is why you have to be patient and never panic. In this article, we have pinpointed some relevant information regarding teardrop or derivative, which is also called "Ping of Death". Besides that, we will even walk you through some quick tips whenever you encounter such unknown logs IP addresses on your router.
What Exactly Is Teardrop Or Derivative?
A teardrop or derivate attack refers to a denial-of-service (DoS) attack. This online router logs attack stimulates the sending and receiving of fragmented packets to a targeted mobile phone or computer.
Because your router setup has not resembling IP addresses and permissions as the fragmented packets due to a bug in TCP/IP assembly, the malicious fragmented packets continue to overlap on one another which crashes and slows down your internet connection services.
What are devices much more under the attack of teardrop or derivative?
Remember that such types of DoS attacks like teardrop or derivate mostly strike the old and outdated Operating Systems, which is why Windows 3.1x, Windows NT, Windows 95, and older versions of Linux operating systems are more prone to be attacked by "Ping Of Death. Since the safety mechanism of such devices is not that strong, so they get vulnerable to the attackers and hackers who are hacking via router logs.
What Happens When Teardrop Or Derivative attacks a Device?
Since the unknown and malicious overlapping fragmented packets struggle to find their way authorized to the targeted device, the internet network on the same device stumbles. Due to persistent stumbling, your internet connections keep disrupting, making your browsing relatively harder and slower. Moreover, suppose by any chance, in a moment of panic, you end up giving access. In that case, your device and network information might be accessed by hackers. So beware!
What Do I If Teardrop Or Derivative Dos attack my Device?
Refer to the following tips when you happen to face any DoS attack in your router logs:
Immediately disconnect all of the connected devices from your computer network to avoid the sudden theft.
Make sure to get off all the personal information of your device and make a backup.
Factory reset your mobile phone if you mistakenly gave them the access.
It is better to keep your device's firmware updated to avoid receiving such attacks in the first place.
Better to use updated Windows versions.
This is everything you can do to avoid the DoS attack teardrop or derivative. BE CAREFUL!