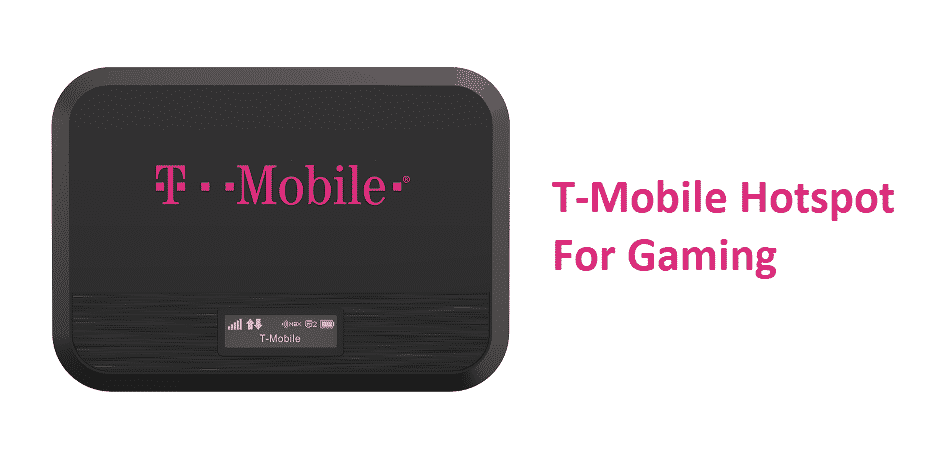 With hundreds of millions of players all over the world, Gaming has emerged as the biggest entertainment industry in the world. Gaming enthusiasts across the US have a requirement of high-speed Internet with a stable connection to be able to enjoy a lag-free gaming experience. Having a slow or unstable connection can greatly affect their in-game performance. While there are many highly reputed options for the users to choose from for their on-the-go gaming needs, the T-Mobile hotspot is one of the best options to go for.
The majority of the gamers across the US rely on gaming consoles such as Play Station and X Box to enjoy online gaming. Most of the Play Station and Xbox games do not require a large amount of bandwidth for online games. What the users actually need is not a very high bandwidth; it is actually a low ping time that allows them to enjoy gaming without lag. This can easily be achieved by using the T-Mobile hotspot. You will not only get a high speed internet connection with it, but also a low ping time allowing you to have a perfect gaming experience.
T-Mobile HotSpot Plans
T-Mobile offers a couple of mobile hotspot devices. They come with different plans that users can choose according to their needs. The cheapest T-Mobile hotspot plan costs $10 per month. It gives 2 GB of data. The next plan offers 6 GB of data for $25 per month. The plans go all the way up to 22 GB of data that users can avail at $85 per month. Gamers can choose the right plan according to their needs.
Benefits of Using T-Mobile Hotspot for Gaming
While most of the users would prefer using Wi-Fi for their regular online gaming needs, sometimes the users are not in a position to enjoy gaming on their Wi-Fi connection. In such circumstances, T-Mobile Hotspot for gaming is a perfect solution for the users. Here are a few benefits of using T-Mobile hotspot for gaming.
You can Use T-Mobile Hotspot for on-the-go gaming. For example, if you are traveling and you do not have a Wi-Fi connection, you can use the T-Mobile Hotspot.
It is a great service for users who do not have a stable internet connection for online gaming. They can use the T-Mobile hotspot at their home for regular use. T-Mobile hotspot will give them fast and reliable Internet that they can utilize for gaming as well as other purposes.
You can connect multiple devices with your T-Mobile hotspot. Whether you want to connect your PlayStation, Xbox, PC, or any other device, you can pretty much expect the same speed. You can also connect multiple devices at the same time. So let's say that you are enjoying gaming on one device but you have to make a zoom or Skype call, you can connect your smartphone, tablet, or laptop, or any other device to the hotspot and carry out the call at the same time while you are enjoying multiplayer gaming.
The latest hotspot devices offered by T-Mobile are very small, lightweight, and portable. You can easily carry them and store them in your backpacks without having to worry about space.