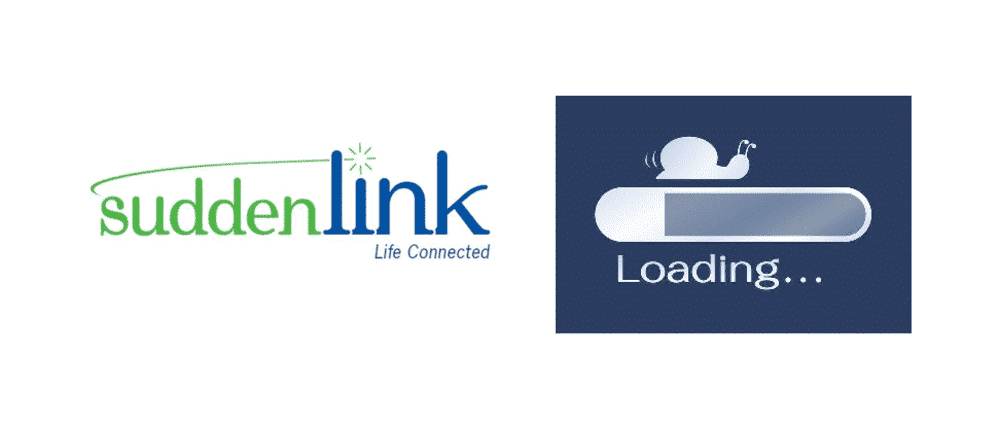 Living in this new generation, good internet speed is as important for everyone as their basic needs. Suddenlink is one of the top Internet connection providers who promise to give the best quality internet services with super-fast speeds. It sure sounds perfect but everything has a downside as well. Many people have reported facing Suddenlink slow internet issues.
It's been a common issue faced by the majority of people where they suddenly lose their Suddenlink Internet connection or face extremely low Suddenlink internet signals. In this article, we'll help you study the reasons why you're facing these speed issues with your Suddenlink internet and try our best to solve these issues with some simple and easy troubleshooting steps.
Suddenlink Internet Services and Policy
Suddenlink offers its broadband Internet services in the form of different subscription plans, each having a separate set of internet services with a variety of perks including different upload as well as download speeds.
The subscription plans are and prices. The specific internet speeds come in different price plans that Suddenlink has set depending upon various different factors such as coverage, location, speed, connection, duration, extension, alterations and etc.
Suddenlink is trying hard to engineer a broadband Internet network that can live up to the mark of their customers' expectations. Yet Suddenlink clearly explains on their official website how and why you cannot always have the same internet speeds that are described in your internet subscription plan.
How Suddenlink Internet Speed works?
The upload as well as download speeds that you usually get on your subscription plans represent the average internet speeds as measured by the Suddenlink network. You don't always get to experience the same written speeds when practically using their broadband internet connection.
Instead, the internet speeds that you receive are a somewhat sub-merged result of the location company's Internet servers and the place where you, as a customer, have placed your internet modems.
Why You Face Suddenlink Slow Internet?
Where the company controls the location point of their servers, there is also a long list of continuously varying factors that are out of the company's control. These variable factors play an important role in affecting the actual internet speeds and cause many speed issues faced by Suddenlink customers. A few of them are listed below.
1) Device Functionality
The type of device that you are using to access Suddenlink Internet Services matters the most. If you're continuously facing a speed issue with your internet it is more likely that the functionality of your device is not matching to the requirements of your internet plan.
A device functionality depends upon its age, software, processing capability, RAM, the operating system, the time of usage, number of applications installed and running on it simultaneously, and most importantly if it contains some adware or malware program.
2) Connection Type
The next thing which mainly affects your Suddenlink Internet Speed is the type of connection you are using to access Internet services on your device. It may be wired or a wireless connection but what wireless device you're using also matters.
It is a well-known fact that a wired connection provides a better internet connection without any interference from other networks. But there are many possibilities of your wire being damaged or broken by various external as well as internal factors.
As for the wireless connection, you may not have to worry about external environmental factors but there are many interference issues caused by signal interruptions from other networks.
3) Internet Routers and Modems
While using a wireless connection, your home router or internet modem is the most important part of establishing a fast speed connection to the Suddenlink internet servers. The routers and modems come in various types with their own pros and cons.
Certain routers are built for all types of internet connections while other internet modems are only capable of providing you with certain limited internet speeds irrespective of what your Suddenlink Internet plan has to offer.
For example, to enjoy as great as 20 Mbps internet speed, you'll need a DOCSIS 3.0 modem for your internet connection. As for a 1 Gig service, you'll need DOCSIS 3.0 modem along with 1 Gig Ethernet ports plus a 32 by 8 channel bonding feature.
How to Solve Your Suddenlink Slow Internet Problems?
There are a few things that you can still do to get the best of speeds that your Suddenlink Internet plan allows you to have. Just make sure to check the following list.
1) Router Adjustments
As the internet router is such an important device to have a properly working internet connection, make sure to do all the necessary adjustments so that you can enjoy fast speed internet connection. Router configurations are what affect your internet speeds the most so adjust and configure your router according to your subscribed Internet speed plan.
2) Avoid Unnecessary Interference
Always use a password-protected internet connection. You don't want some random guy to be interfering in your internet's speed for which you're paying a handsome amount to Suddenlink. You can avoid all such unnecessary interference by setting up strong password protection on your Wi-Fi connection. Use a unique password that cannot be easily guessed.
3) Prevent Signal Interruptions
Your household things that include all your electrical appliances such as your refrigerator, television, washing machine, oven, and other electrical equipment produces interruptions in your internet's signal transduction. You can prevent this by placing your internet router away from all such things in a more outer part of your house.
Conclusion
Whatever Suddenlink Slow Internet issues that you might be facing, by following the above-given steps you can easily overcome any speed issues. If your internet speed problem still persists, you can also get your connection checked by an official Suddenlink technician.
You can contact them by using their email or call services and they'll help you solve all the speed issues that you're internet is facing. Moreover, you can change your internet subscription to a higher tier plan if you feel like enjoying much better internet speed.