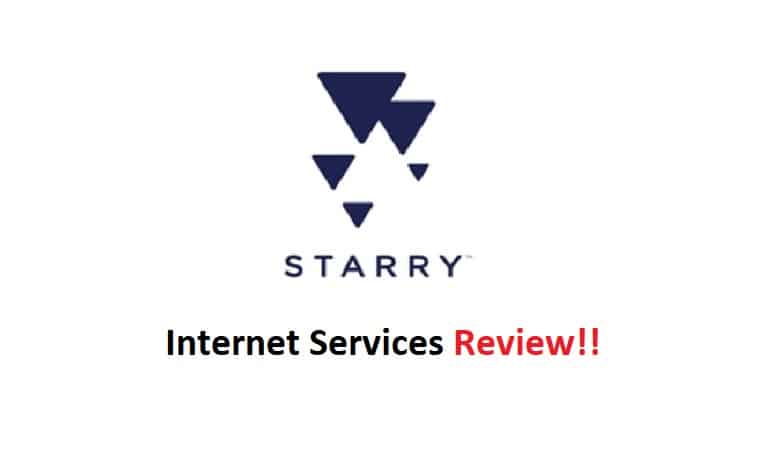 Internet services have become essential for everyone but finding an affordable and fast broadband internet service has become nearly impossible. Fortunately, Starry Internet is providing internet services at the most affordable rates and promises to offer high-speed and low-latency internet. It leverages the high-end wireless technology that utilizes the millimeter-wave bands, which have the capacity to send an immense amount of data. So, if you have been looking for internet service, we are sharing the review with you!
Starry Internet Service Reviews
The Brief
Starry Internet started operating in January 2016 and is known to operate on 38.6GHz and 38.2GHz bands. The company is focused on providing fixed and well-targeted internet connections to users. The fixed wireless connection helps send internet signals to and from the dedicated points. In addition to this, there is much more about this internet service provider, such as prices and contacts.
Internet Plans & Pricing Information
Starry Internet has an array of internet plans available and the standard plan is designed to offer downloading speed of over 200Mbps while the uploading speed is around 100Mbps – the standard plan costs $50 a month. However, you need to remember that some plans are location-centric. Some of the plans and their proposed internet speeds include;
Starry basic – 50Mbps upload and download speed
Starry plus – 100Mbps upload speed and 200Mbps download speed
Starry pro – 250Mbps upload speed and 500Mbps download speed
Starry gigabit – 500Mbps upload speed and 1000Mbps download speed
Starry connect – 30Mbps upload and download speed
The best thing about all the internet plans is that you get unlimited data and you don't have to pay an additional fee for the equipment. In addition, there are no contract issues. In addition, there are discount plans available. One of them is a $15 plan that offers symmetrical downloading and uploading speeds of 30Mbps.
Availability Or Coverage
Starry Internet is serving various metropolitan areas of the US, including Boston, LA, New York, Columbus, Ohio, Washington, and Denver. In addition, the company is set to launch its services in Las Vegas in less than a year. According to the company, they are constantly trying to expand internet coverage and provide services to at least forty million households.
Fixed Wireless Internet
The fixed wireless connection provided by Starry Internet is designed to offer a consistent and stronger internet stream – it's better than a 5G connection. The company leverages the high-frequency bands between 24GHz and 37GHz range, which helps them provide faster internet speed and efficient data transfer. The fixed wireless internet is perfect for urban settings. The company transmits wireless internet signals from Starry Titans, promising interference-free connection.
The Functionality Of Starry Internet
If you have to subscribe to the internet services, you can get free sixty days of internet service, which can be claimed from the website. However, make sure you check the internet coverage in the area. The sixty-day service is extremely reliable and cost-efficient – the plans are also affordable. As far as internet technology is concerned, the company has acquired millimeter-wave technology, with which the internet signals are beamed directly from the station to the home, promising a better connection.
The millimeter-wave technology helps provide a stable and low-latency internet connection as it can penetrate the walls. Even though the services are available in urban areas only, the company has devised a model that can be implemented in suburban, rural, and urban areas (the company is slowly expanding its internet connection).
Contracts & Fees
With Starry Internet, you don't have to worry about contracts because there are no long-term contracts. You can subscribe to the services every month and cancel the service whenever you want. In addition, there are no hidden costs (it's a transparent billing model). In fact, the taxes and service charges are included in the monthly charges.
The Bottom Line
The bottom line is that Starry Internet is a reliable internet service provider for people who need a broadband internet connection or a fixed wireless connection. In addition, the company has designed and launched a Wi-Fi hub – it's a router that supports high-speed and stable internet connection. On top of everything, you can get 24/7 customer support to get the internet issues fixed.