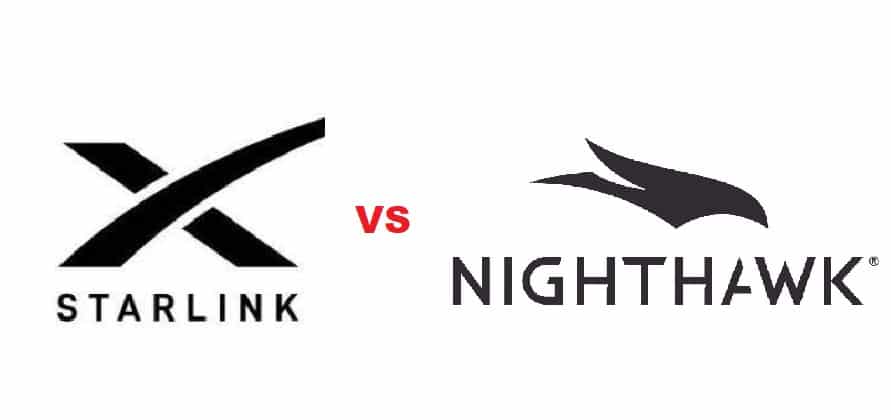 Purchasing the correct router is essential for internet users. This is because the router acts as a base from where the captured internet signals are distributed among the users, so they can connect their wireless devices to the internet. However, with hundreds of routers available in the market, it's become extremely daunting for people to purchase a router, which brings us to Starlink vs. Nighthawk router comparison. So, if you have been contemplating between the two, we are sharing the inside details with you!
Starlink Router vs Nighthawk Comparison
Starlink Router
Starlink is basically a broadband internet connection provider – the project is launched by SpaceX, which is Elon Musk's business. In simpler words, Starlink is owned by Elon Musk, and it's designed to offer broadband connectivity to people living in rural areas. Whenever you subscribe to this internet service, you will be provided with a dish and a router to create a full-range and well-established connection. Having said that, we are talking about the Starlink router in this section.
The Starlink router has a dual-band configuration, which means it can support wireless internet on 5 GHz as well as a 2.4 GHz connection. In addition, the router has two-by-two and three-by-three MU-MIMO technology available that helps the internet coverage in the home. What we love about this router is the WPA2 as well as WPA3 security protocols, which make sure there are no compromises on network security and the network isn't accessed by any unauthorized person.
On top of everything, the router has an IP54 rating, which makes it water resistant (yes, you don't need to worry about a few splashes). As far as the ports are concerned, the router is designed with one Ethernet port to create a wired connection, and the package comes with an Ethernet adapter, which means you don't have to worry about purchasing anything extra to establish a wired internet connection. Also, you can use a 100V to 240V power connection to connect the router.
As far as connectivity is concerned, there is a 6ft power cord available for you. However, you need to remember that the Starlink router can only be used with Starlink internet, which means the service is only available in Michigan, Wisconsin, Washington, Australia, New Zealand, and Canada (some other areas are covered as well, so it's recommended that you check the coverage map). All in all, the router can achieve downloading speed of 50Mbps to 250Mbps, depending on the internet plan you've purchased.
Nighthawk Router
Netgear has been around for years, and they have various routers under the Nighthawk range. However, R7000 is widely compared with the Starlink router, which we are sharing in this section. This is a smart Wi-Fi router that's designed to work with 5 GHz connections. In addition, the router is pretty affordable, which makes it a promising addition to the home network. In case you are concerned about the 2.4 GHz band, it works, but the internet throughput will be lower.
When it comes down to settings, there are no parental controls available on the app or web interface, but there are no compromises on other aspects of the performance. To illustrate, the router has been designed with a dual-core processor, which makes it one of the fastest routers with 802.11ac technology. There is an OpenVPN server in the router, which helps protect the connected devices as well as the network.
The router supports Broadcom TurboQAM, which promises high-speed Wi-Fi, but the speed is capped at 600Mbps, which is fine for residential users. In addition, it can be connected to an external storage device, which makes it easy to back up. As far as the design is concerned, it can be mounted on the wall, which is a great improvement, but many people feel that it has a bulkier footprint. The router has a plastic build, but it still feels sturdy and solid.
The router is extremely convenient to set up, and there is a preset network, so you can connect quickly. Also, there are three removable antennas in the router, which helps customize the signal reception. In addition, the router operates at 1000MHz speed, which makes it pretty efficient.
The bottom line is that both the routers are amazing, but Nighthawk routers are more advanced and have higher internet throughput. On the other hand, the Starlink routers are fine if you are using the Starlink internet service.