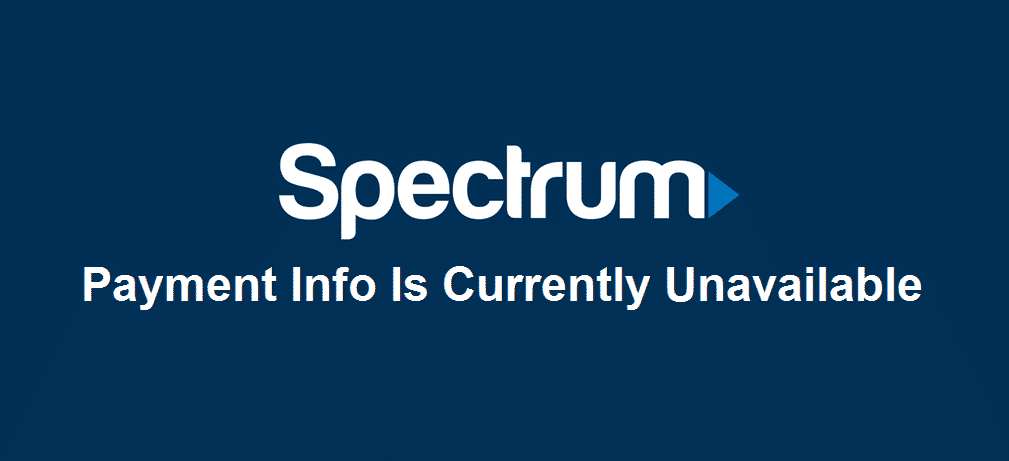 Spectrum offers pretty flexible payment plans for you. The best thing is that if you don't want to sign for an auto-pay option, you can still manage to pay for your subscription with great ease. All you have to do is simply login to your account, click on payment options and it will take you to the page where you can pay for your bills with a single tap. This is amazing, right? But sometimes it can get a bit problematic as well. You get to see the error Spectrum Payment info is currently unavailable that is not a good sight at all. It means something is not working as it should, and here are a few things that you need to do about it.
Spectrum Payment Info Is Currently Unavailable
1) Change your browser
You might be having the error on your screen because your browser might have some cookies or cache issues. This is not such a big issue and easily solvable for you. All you are going to need is some other browser that works. You need to login to the portal with some other browser and try accessing the payment portal. This is going to work most of the time for you.
2) Check your ISP
While the Spectrum payment portal can be accessed on any Internet connection, it is better if you are using the Spectrum home network to access it. It would work with any connection optimally, but if you are having a problem by trying on some other ISP, you can try with the Spectrum home network and it will work flawlessly like before.
3) Get rid of VPN
A VPN does not do well with logins, and especially the one containing payment information. So, if you are trying to pay your Spectrum bill and you see the error "Payment information is not available" you will need to check if you are using some VPN application on your browser or the device. If there is a service that is enabled, you will need to disable it, restart the connection and it will work out flawlessly for you.
4) Try calling in
You can also use their phone payment method to pay your bills. This is another highly convenient method and would suit you perfectly if you are having trouble with your online payment portal. All you need to do is give them a call and they will be able to charge you over the phone.
5) Switch to automatic billing
You also have the choice to switch your payment plan to automatic billing that will allow Spectrum to automatically charge you for the bill, saving you from the hassle of paying each month manually. This way, you won't have to deal with the issue again either.
However, if you still want to go with the manual payments each month, you will need to wait for a while until you can fix the issue or call the support department that will be able to update you on the situation precisely and help you find a way out of it.