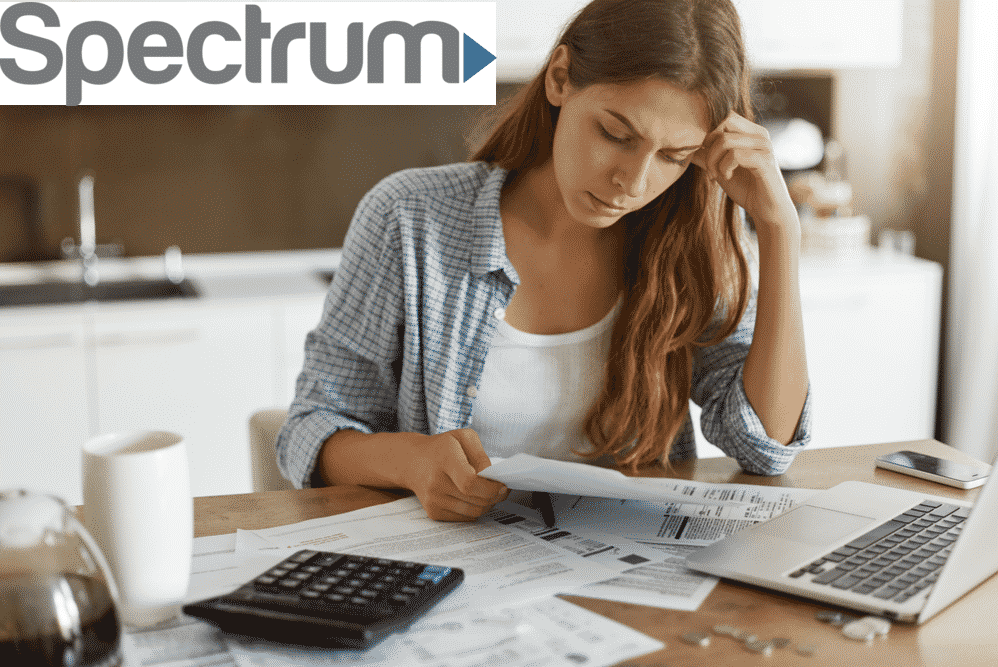 Telecommunication companies usually make you sign a contract and there is hardly any increase in the tariff to keep customers loyal and retaining them in these times of high competition. However, Spectrum has already rolled out 2 price hikes in the past 2 months and consumers are expecting another hike in the price for Spectrum TV this August. The price hike is not seen greatly by the subscribers as they have revised the whole package for you and you will have to pay more on multiple subscriptions.
They have increased the prices steeply for every service that you can use so your bill is eventually going to go up greatly if these prices are enforced. The expected price hike would look like the following:
Spectrum Bill Went Up
Revised pricing
Digital Adapters
The digital adapters are going up by $.49 a month that would increase to $7.99/month.
Spectrum Internet
There are two internet options that you can choose from to have Internet with Spectrum and each one is increased as follows:
Spectrum Internet-Standard without Wi-Fi:
The price was $65.00/month that is increased to $69.99/month.
Spectrum Internet-standard with Wi-Fi:
The Internet with Wi-Fi slightly costs you a bit more each month as they also rent out their Wi-Fi router that is compatible with their ISP.
The rates for the Internet with Wi-Fi were $70.00/month which would go up to $79.99/month for domestic users.
Spectrum TV
Spectrum TV subscribers are affected the most with this price hike as there is a huge price increase for them not only in tariff for their subscription but also other services such as Spectrum Digital Adapters rate, and Spectrum Broadcast TV surcharge that is going up drastically. To have a look at prices for each TV plan here is a chart
Spectrum TV Broadcast Fee:
Spectrum TV broadcast fee is increased to $13.50/month from $11.99 a month.
Spectrum TV plans:
All Select, Silver, and Gold plans are increased by $7.50/month and they will cost you $72.49/month, $92.49/month, and $112.49/month respectively.
The consumers are not satisfied or happy with the price hike as it is the third rise in prices by Spectrum. These prices are expected to be effective this fall, and you can see a high increase in your bills if you are a spectrum subscriber. If you are on a budget and want to keep your bill at the lower end, there are some options for you that you can choose such as:
1. Downgrade your package:
You might not realize that but you could be subscribed to a package that you don't need and don't consume. It is a good thing to have the best plan, but it is of no use if you are not consuming it at all. You need to have a good look at all their plans and features to ensure that you are on the best plan. If you feel like you are paying extra for a service that you don't need or use at all, you can cut down on that service, or you can downgrade your package to a lower one to keep your budget in check and not let it break your bank.
2. Compare service providers:
You can always look out for other service providers and compare the packages with them. But there are several things that you will need to keep in mind while making the decision to switch your service provider. To start with, if you have signed a contract with Spectrum, it would not be a good idea for you to have an early cancellation as you will end up paying a lot more than the bills only and it will eventually cost you a lot more.
If you are not under any contract and can cancel any time, you still need to be careful about the service providers. You don't have to compare the pricing only, but the services you are getting from the competitors as well.
This includes the quality of the services provided by them, their coverage in your area, the value of bundles being offered by them, and their customer satisfaction rate. If you are still not able to find a better replacement, then it must be worth paying the increased price to have the optimal services for you.