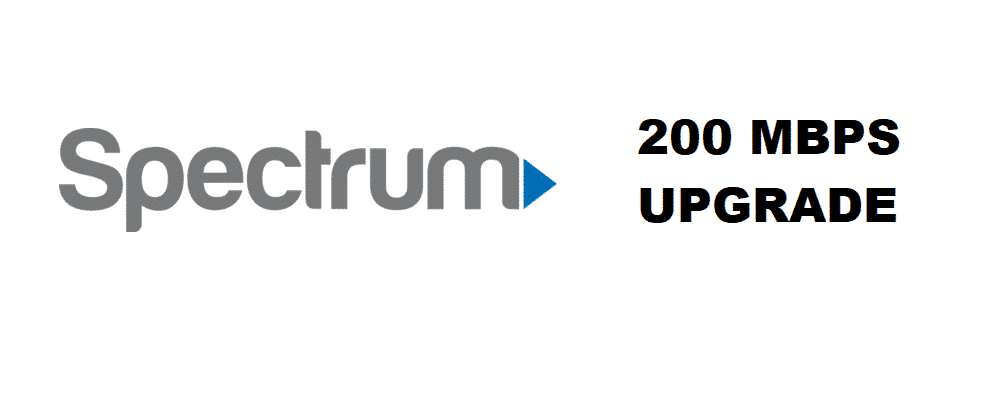 ISP has high competition and they are always looking to offer the unbeatable services at unmatched prices to attract more consumers and retain their current subscribers. But, in this era of technological innovations, you don't only have to work on the prices, but also improve the quality of your services to ensure a better customer retention rate.
Spectrum 200Mbps Upgrade
One such upgrade is offered by Spectrum Business is 200Mbps upgrade that would allow you to enjoy a blazing fast internet speed at a nominal price. To understand it better, let's have a look at some main features for this offer
1. Availability
The offer is available for all existing subscribers and new customers that want to have a better, faster internet connection. You just have to contact Spectrum if you are already a subscriber to have your plan upgraded or if you are not a subscriber already, you might have to check for the availability of this offer for your area.
Spectrum has a strong network all over Northern America and there are high chances that you must be in the coverage area for this offer. Some great perks that make this offer irresistible are:
2. Speed
Speed is the major concern for most homes and offices as they want to have the fastest internet service for their home or office. Up to 200Mbps speed allows you to stream, game, browse and download all at the same time with blazing-fast performance. A 30 MB file would only take one second to download and you would have the file accessible before you can say file. This is simply the best solution for everyone who is tired of their traditional internet speeds as it is 8 times faster than a 25Mbps DSL that most users have for their homes or offices.
3. Utility
200Mbps speed is enough for multiple users to have their access to the internet. While you can notice a great effect on the speed on traditional internet speeds if there are more users connected on the network. For 200Mbps, handling that kind of traffic is a piece of cake and whether you have the connection for your home or office, every user can enjoy the same experience of super-fast internet speed no matter how many users are connected on the network. It is a perfect thing to have for a hybrid connection where you are using both Wi-Fi and ethernet for multiple devices to connect with the internet.
Not only that, but a higher speed of the internet for an office means high efficiency, and teams can have their workload eased by super-fast cloud connectivity. You can share files, work together remotely, or create presentations and sheets through cloud computing easily with no delays at all. Each second of your time would be invested in work, as you want it to be rather than smashing mouse on the table, or getting irritated by slow internet speeds.
4. Connectivity
You can rely on Spectrum for their connectivity as they are offering the best possible uptime in the market. You can rest assured that the internet service will not die on you, thanks to their strong network of servers and data centers that allow you to have a perfect internet connection that is up round the clock.
Even in the hours where the internet gets slow, you will not notice a slight lag in your speed. The best part about Spectrum is that they are always there to help when you need them and you can work with Spectrum internet knowing that they got your back.
5. Pricing
The pricing on Spectrum internet is unbelievable as they are offering a 200Mbps connection for $49.99 a month with no hidden fees or contracts at all. All you have to do is purchase a bundle for the whole year that sounds like a fair deal as this is the only obligation for having your connection upgraded to 200Mbps that would suffice for any home with more internet usage and more devices or any small offices that do not have to deal with most major internet applications.
The price sounds fair and is competitively on the better side so you must give this a try and start enjoying blazing fast internet speeds at a reasonable price.