Smart electric meters are taking the world by storm. Nations across the globe are mandating their installation — by 2020, every home in Britain is mandated to have one. Demand for electric meters is particularly strong in Asia; in 2015 China once again was the biggest single global market for these gizmos. Countries such as Japan have installed millions of smart electric meters in order to be prepared for planned deregulation of electric utilities. Europe and North America as well report substantial growth over the last few years. While electric utilities have rushed to replace old school analog meters with these smart devices, there's a number of pros and cons associated with these devices as we'll see below.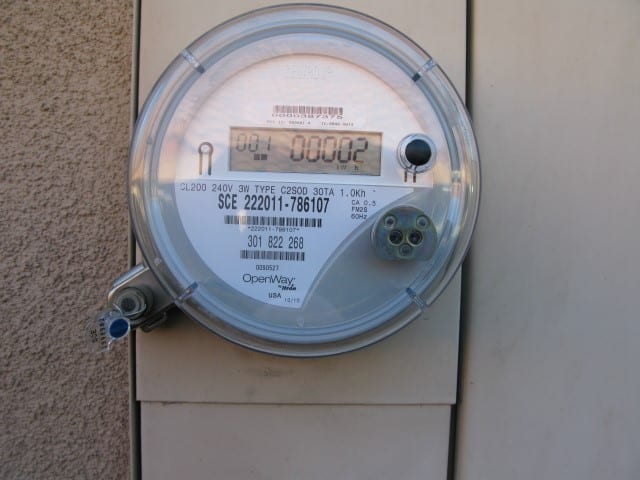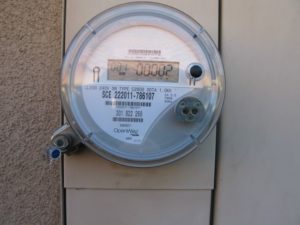 Image Source: miheco / Flickr
Smart Meter Details
Just what makes an electric meter "smart"? As one can see from the image above, a smart meter is digital whereas analog meters are electromechanical. Electromechanical devices were common in the mid-20th century and thus are likely unfamiliar to our younger readers. Geezers such as your intrepid author remember the IBM Selectric typewriter and crossbar telephone switches, both prime examples of electromechanical devices.
Many elements compose today's smart electric meter. First, they enable two-way communication between the subscriber premises and the utility. Second, they're an electronic/digital device that tracks electric power consumption at no greater than hourly intervals. Third, they collect data for remote reporting such as hourly usage, kilowatt-hour usage compared with outdoor temperature, etc., which can be retrieved by the subscriber for informational and energy planning purposes. Some utilities offer off-peak usage discounts; you may find it's worth your while to wash clothes and vacuum your home's carpets at 2 in the morning
Note that smart electric meters are not to be confused with energy monitors aka in-home display monitors. Although both can be used in conjunction with the other, they're actually quite different devices. A smart meter, whether it measures gas, water or electric consumption, gauges consumption and remotely reports back to the service provider data on usage, outages and other analytics. An energy monitor is a less sophisticated, stand-alone device for the home or office that provides an estimate of power consumption.
So just how do smart electric meters "phone home" to the parent utility? As it now stands, it's cost-prohibitive to equip each smart meter with its own cellular connection. Instead, unlicensed industrial, scientific and medical (ISM) spectrum is utilized to communicate with gateways, which typically serve up to 10 electric meters. (Note, however, that this application has implications for devices that use Wi-Fi channel bonding.)  Data is then transported along repeaters and routers to utility servers. This is the main capital expense associated with the rollout of smart meters, along with associated network design, configuration and installation costs.
The Case for and against Smart Electric Meters
One would think that a smart electric meter would be an example of a "Better Living through Technology" device designed to save both utilities and users money while providing analytics to enable more efficient electric power consumption. Yet one doesn't have to be a "tin foil hat" wearer (more on that below) to discern that there are pros and cons associated with these devices.
Pros
— for the utility
Lower labor costs by eliminating manual meter reading
More efficient use of electrical grid
Quicker electrical grid monitoring
Provides real-time data to assist in balancing electric loads and reducing outages (blackouts and brownouts)
Enables dynamic pricing (demand-based consumer cost for electricity)
Helps optimize income by avoiding capital investment in power plants
— for the consumer
More and better analytics to measure energy consumption
Allows for strategies to lower usage
Reduces blackouts/brownouts and electrical grid failures
Smart electric meters also benefit the environment by curbing demand for new power plants that release polluting atmospheric emissions, reducing greenhouse gas emissions from existing power plants and lowering pollution associated with vehicles driven by meter readers. On the other hand, there are environmental costs associated with disposal of old electromechanical meters. Too, projected environmental benefits forecast from the deployment of smart meters could be negated by increased consumer power usage.
Cons
— for the utility
Capital and operating expenses associated with the transition to new technology and procedures
Public relations management in gauging and shaping reaction and consumer acceptance of new technology and meters
Long-term capital commitment to metering technology and software maintenance/upgrades
Management and storage of large quantities of metering data
Safeguarding metering data
— for the consumer
Ensuring accuracy of new meter
Securing privacy of personal metering data
Possible new meter surcharge
Smart Electric Meters Is Big Business
As one might surmise, there's big money to be made in smart electric meters. According to IHS Markit, manufacturers delivered over 100 million smart meters worldwide in 2015, an increase of 4% from 2014. Forecasts estimate the market will reach close to $7 billion annually by 2021.
The future bodes well for smart meter manufacturers as demand is forecast to increase for the new few years. Even after the market matures, revenue will be gleaned from software hosting, maintenance contracts, data hosting, installation services and other secondary revenue streams. Too, telecom companies and IT service providers are increasingly associating with utilities in an attempt to lower costs and provide more efficient use of resources. Regulatory pressure to lower energy consumption will drive smart-grid applications on a variety of fronts. Tech writer Jerry Fireman adds, "By utilizing the Internet of Things (IoT), electrical utilities can monitor, coordinate and synchronize the transmission and distribution of electrical power over large geographical areas." The increased deployment of smart electrical meters will certainly support these efforts.
Coda
With reference to the "tin foil hat" wearers made above, there a number of alarmists who condemn the use of smart electrical meters, particularly among Americans. One reads claims from the Internet that, thanks to smart electric meters, "bills are skyrocketing, health effects and safety violations are being reported and privacy in our homes is being violated."
This space offers no opinion on these allegations; other countries around the world apparently report no problems with these devices. For those who have difficulty paying their electric bill, do be aware that smart electric meters allow the utility to disconnect service for nonpayment without dispatching personnel to physically remove the device from the customer's premises. On the other hand, it's that much easier for the utility to resume service once the bill is paid.
Due to concerns about RF/EMF emissions (it seems there are actually people who don't use SmartPhones or microwave ovens), some California counties and municipalities have passed ordinances making smart meter installations illegal within their jurisdictions, including the city and county of San Francisco.
Some states (AZ, CA, ME, TX) allow subscribers to "opt-out" from installing smart electric meters while Pennsylvania and Washington, DC require the use of smart meters. For the most and complete information on "Opt-Out and Opt-In Programs Across the US" for smart meters, see here.
If you're concerned about the possible detrimental health effects of emissions from your home's smart electrical meter, watch this short video:
Save
Save
Save