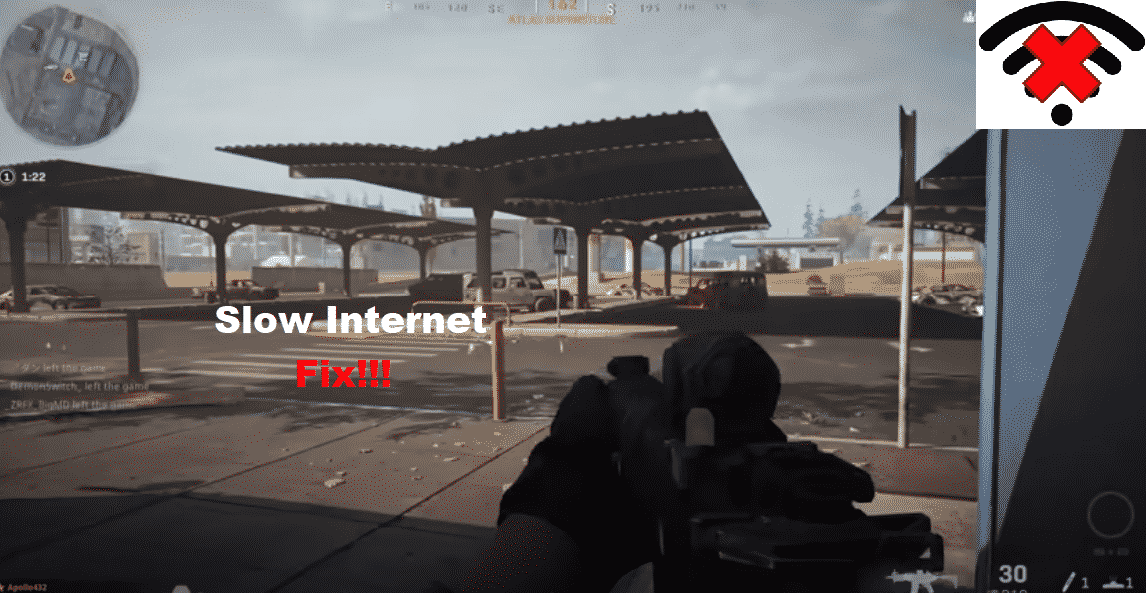 Call of Duty or also known as COD is a first-person shooter game. The main publisher for this game is Activision, while the developers for this game vary. Some of the series of this game is made by Treyarch, while the others are made by Infinity Ward and Sledgehammer Games. Each of these series gets its own sequels developed by these companies and all of them have different playstyles and in-game mechanics.
This game is loved throughout the world and people love getting to compete with each other online. However, one of the biggest problems that most players will run into is that their internet connection is slowing down. If you are also getting slow internet speeds while playing Call of Duty then here are a few ways you can troubleshoot.
How To Fix Call Of Duty Slow Internet?
Server Issues
There are quite a number of reasons why you can be getting slow speeds in the game. Although, without getting into any fixes, you should check if the servers for the game are running fine. Most Call of Duty games gets server maintenance from time to time. This causes the in-game internet speed to slow down and run into problems.
The game might even crash for some users. To check if the servers are not down, you can visit the Twitter account for the game on Twitter. These companies usually tweet about it when the servers are down. Alternatively, you can search online on their website to look for the status of their servers. If the servers are in fact currently down then you will have to be patient and wait for some time. There are a lot of game modes added in CoD for offline play.
You can play these modes to pass your time and wait for the maintenance to end. Keep in mind that you will need to close your game if it is currently open when the servers come back online. This is because there will most likely be a new update that needs to be downloaded and installed before you play the game.
Slow Connection
The most common reason for you to be getting slow speeds while playing the game is that the internet connection you are currently using is slow. Having a slow internet while trying to play this game will get you to constantly get matchmaking error, slow speed and you might even get disconnected from the lobby. To check how much speed, you get on your connection, visit an online internet speed tester.
This will run a series of tests on your connection and provide you with a list of information. These include the download and upload speed of your internet as well as the ping. If the speeds are low or if the ping is too high then you should give your device a reboot. After your modem reboots, you should then run the test again. If this still does not fix the problem you are getting then the slow speed is most likely coming from your internet service provider. It is recommended that you contact them online or call them.
After this, tell them about the problem you are getting in detail. They should be able to help you by providing a solution for your problem or by changing your ports so that you get a better connection. In some cases, you will have to upgrade your internet plan.
Turn Off Other Applications
In some cases, another application might be interfering with your connection while you are playing your game. This application might be downloading or updating its services which will cause the internet speed to slow down. It can be really hard to pinpoint the application that might be causing this problem. This is why you can try to close down the applications running in your background one by one.
After this, check your game to see if by closing any application your internet speed gets better. If you find the software that is causing this problem then you can keep it closed while you play the game. Another thing that you should do is prevent all the unwanted applications on your system to launch on startup. This will stop all these software's from slowing down your internet speed.