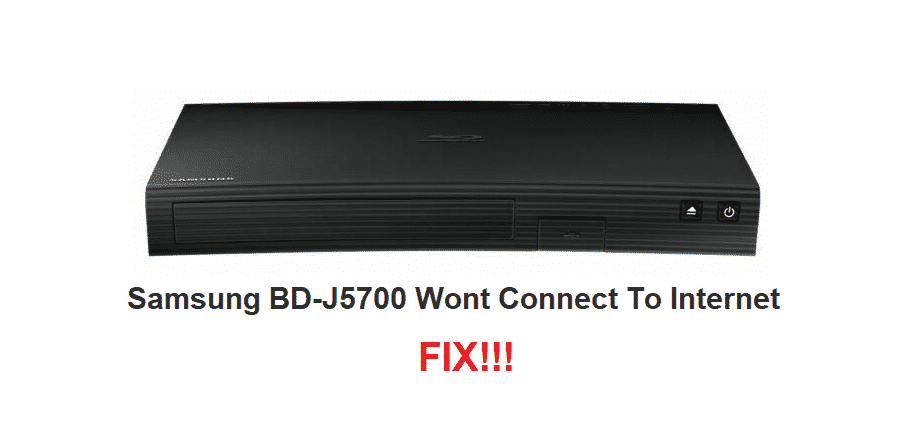 Samsung is a famous brand from South Korea that has multiple businesses affiliated with them. Most of these fall under the Samsung name but there are some that you might be unaware of. The company mainly produces electronic devices for their very durable users. These include mobile phones, laptops, televisions, and even Blu-ray Disk players.
Samsung BD-J5700 Won't Connect To Internet
If you are someone who enjoys watching movies in the best resolution possible then you might own one of their DVD players. There is a huge lineup to select from though, the best one out of these is the BD-J series. However, users have reported that their Samsung BD-J5700 won't connect to the internet. We will be using this article to provide you with troubleshooting steps about the problem.
Check Password
The first thing that you should check is the password on your router. Some people use the WEP keys format which has 26 characters but this is not supported by Samsung. Considering this, if your password falls under this formatting style then this is most likely why your system was not connecting.
Change your password to fix the problem. You can do this by opening up the configurations for your router. Now go to personal details on it and change your code. If you are having trouble logging in to the configurations tab then the default credentials for it are usually set to 'admin'.
These are case-sensitive so keep that in mind. People who had changed the username and password but have forgotten it will have to contact their ISP.
Power Cycle Network
Your entire internet network shares data that Is sent between all your devices. Sometimes a problem from a single device can start giving issues to all your other devices as well. This is why you should try to power cycle your entire network to see if that solves your issue.
You can start by disconnecting all your devices from the internet. Now power off all of these which include your routers, modems, and even the Blu-ray player. Wait for some time and then switch them back on. Wait for your internet connection to become stable before connecting all of your devices back to it.  It is better if you only connect your player at first to see if it is working fine.
Internet Connection
Lastly, the problem can be from your internet connection instead of your Samsung BD-J5700. You can confirm this by using your internet connection on another device. If the speed seems slow then move in closer to your router.
If you notice that the problem is now gone then the issue is with your signal strength. The best solution for this is to purchase a new router and set it up. Make sure that it is much closer to your Blu-ray player than before to ensure that there will be no further errors. Configuring the router can be difficult sometimes but you can consult the manual given with it to help you out.