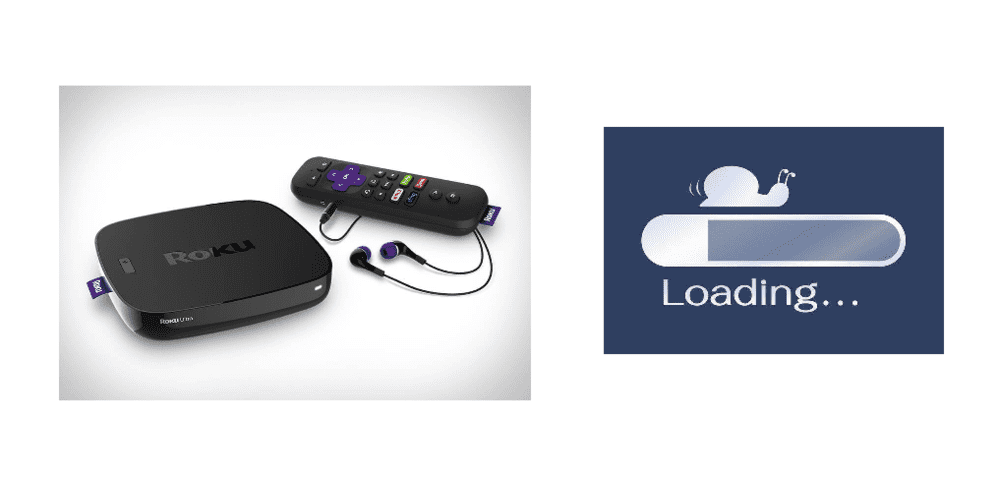 Are you also tired of facing speed issues during one of your streaming sessions? It is the one thing that puts off your mood quicker than any other situation. A poor wireless connection is a very common issue which all of us have to face every now and then with our internet.
Therefore, we have prepared a list of some very basic easy steps that will help you with your streaming marathons on your Roku TV. This will be very helpful if you're looking to boost your Roku slow internet so before you make a call to your ISP, just have look at these easy steps given below.
How To Fix Roku Slow Internet
1) Get Stronger Wireless Connection
The most important thing, that you should take notice of first-hand, is your signal strength. The stronger your wireless connection will be, the higher will be its connection speed. Whether you want to boost your uploading or downloading speed, stronger signals make better internet speeds. Therefore, try to maximize your wireless connection.
How Can You Do That?
Well, it's pretty easy. You just need to sit closer to your internet router. Move your devices in the room where you've placed your Wi-Fi device. Avoid sitting in other rooms or different floors while steaming so you won't have to face weak signals.
2) Locate Your Router Properly
The place where you station your internet router in your home plays a rather crucial part in strengthening your internet signals. Of you've placed it in a closed room or a fully covered place, it is obvious that you won't get strong signals, let alone the maximum ones. Internet routers demand an open space to work properly.
How Can You Provide That?
Position your router in your living area or in an open balcony kinda place of your house preferably ob the first floor. It is preferred to place it on your wall in a rather above position than all your furniture and stuff. Make sure you protect it properly from other environmental damages like extreme heat or continuous sunlight exposer.
3) Prevent Electrical Interference
Your router also demands to be put away from all your household stuff such as your furniture, walls, and especially your electrical devices. These include all the cordless electrical objects that are capable of emitting electromagnetic radiations which cause interference in your connection.
How Can You Prevent That?
You can prevent this from happening by placing your router far away from all other electrical appliances such as your television, microwave, DVD player, Vaccum cleaner, fridge, etc. because they can reduce those wireless signals. If your router comes with an antenna, adjust it at better angles to get proper signals working on better internet speeds.  If you are using Roku Express, you can test the proper location of the player to make sure that it will be within the line of coverage with your remote device before you put your adhesive strip on.
4) Avoid Extra Network Traffic
The traffic load on your network connection greatly influences your internet speeds. It causes your internet to work on some reduced fractions of the actual speeds. Therefore, it is better to avoid as much network traffic on your internet connection as possible.
How Can You Avoid That?
Whenever you're not using the services, turn off the Wi-Fi feature of all your other devices. Limit the total number of devices that can be connected to the internet at the same time. Disconnect other digital Wi-Fi devices in your home including your game systems or your household machinery. This can greatly increase your internet bandwidth up to a certain percentage.
5) Change Your Network Channel
Considering changing the network channel that you're currently connected with is also a good option. If you are using a dual-band Wi-Fi router, what you can do is change your network channel to a different one that is less populated but also provides better internet speeds.
How Can You Change That?
You can change your Roku player's network channel to the 5GHz band by concerning your internet router's official website. Or you can also change your router's broadcasting channel to 1, 6, or maybe 11.
We hope these steps will be all you need to solve your Roku slow internet issues. You can try the recommended channels and see for yourself if that works.