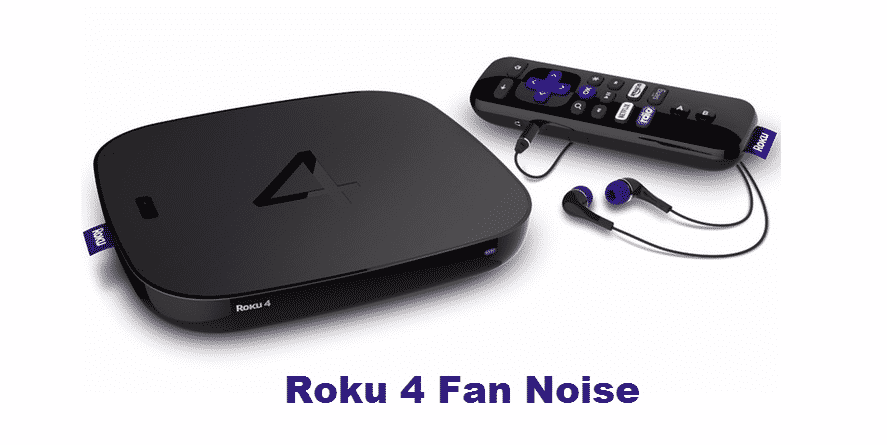 Roku is a digital device to help the viewers enjoy quality streaming. The device was manufactured by the American company Roku with the collaboration of Netflix. This device, named Roku, allows customers to enjoy online video streaming with no difficulties.
The Roku has been helping its customers to enjoy premium quality streaming for more than a decade. But, recently, there were some issues reported by the Roku 4 fan noise. Many of the users are facing so much noise while operating the Roku 4. So, we have brought every detail about the Roku 4 fan noise for the ease of our readers.
Does Roku 4 Fan Makes Noise
Many of the Roku 4 users have complained that the Roku 4 fan is making enough noise to disturb their video streaming. Along with it, the customers have also reported the Roku 4 fan starts to make noise just after a few hours of turning on the Roku 4.
It can be severe because fans in any device are meant to cool down the machine when needed. If the fan is making considerable noise in a few hours turning on the device, there are some serious issues. This thing needs to be cured as soon as possible.
Why is The Roku 4 Fan Making Noise?
Not all, but many of the users of Roku 4 have reported issues related to their Roku 4 fan making noise. The only reason for this is the heating up of your device. Most of the time, people do not even look at their watch while streaming online. If you continue to watch online videos for hours, the device may heat up a bit, making it start functioning.
Even in this case, the fan of any device, especially Roku 4, does not need to create much noise. So, what will you do if you face such an issue?
How to Avoid Roku 4 Fan Noise?
The first and foremost thing that you need to do is make sure that the vents of your Roku 4 are not being blocked. The most common reason that why your Roku 4 fan is making noise is the blockage of vents. Avoid putting Roku 4 devices with other such devices that can also produce heat when used. Doing so will eventually heat all of your devices, quickly making the fan to make noise.
If both of the above reasons are the invalid case, then the only solution is to replace your device by contacting your Roku customer service center. Roku is one of the best service providers in America, yet it cares for its customers. Roku released a statement that those customers with a loud fan in their Roku 4 can exchange their devices with no other charges.
Conclusion
A few cases of Roku 4 fans making a loud noise and Roku is working to resolve this issue. In the article, we have discussed every aspect of why Roku 4 fan is making noise and provide you with the best possible solution. If you have any questions to ask the smash our comment section.