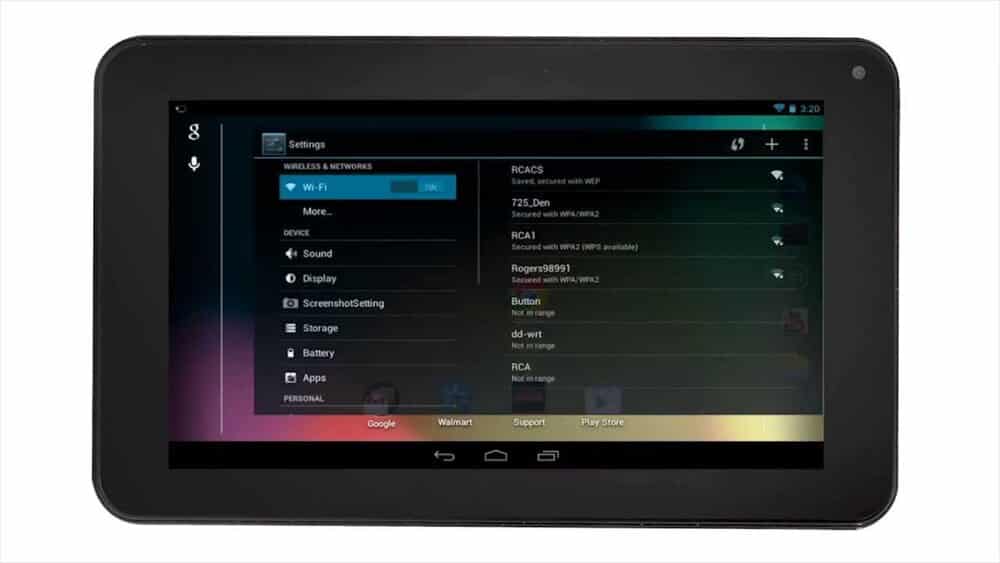 RCA Tablets are some of the most affordable solutions out there that you can get to get the basic stuff done. They support Android, and usually have the earlier versions, so you cannot expect very flashy specs or snappy performance on these tablets.
Yet, they can run the applications from Play Store very well, and are the best thing to have for your kids or simply browsing the internet or reading those articles. These tablets come with Wi-Fi connectivity as well, and that is the pro you get. If your RCA Tablet is being disconnected from the internet without any reason, here are a few things you can do to fix it.
RCA Tablet Keeps Disconnecting From WiFi
1) Restart the Tablet
At times, this issue is faced due to low RAM memory on the tablet that is not very good and you will have to face a lot of different issues on these tablets such as getting stuck, or the Wi-Fi might keep disconnecting over and over.
To fix all such issues, it is recommended that you run a power cycle on the tablet and that is going to help you out most of the time. Running a power cycle doesn't mean that you have to restart the tablet from the power menu, but to get that sorted optimally, you should be turning off the RCA tablet and let it sit like that for a couple of minutes.
After that, you will need to ensure that you are turning it on properly and then try connecting it on the Wi-Fi network. That is going to make it work for you most of the times and you will not have to deal with the same problem again.
2) Forget Other Networks
Another thing that you need to know about the Android is that the it tends to shift to a better performing network and at times the Wi-Fi on these tablets is not that secure. So, it might be trying to convert the connectivity to other Wi-Fi networks that are saved on your tablet. To get that sorted out and have the stable connectivity on your network, you need to forget all the networks that are saved on the tablet except the one that you want to use.
The optimal way to get that done is to remove all the networks by resetting the settings to default and after that you can enter the credentials of network that you want to use. This will make sure that there are optimally no such problems with converting the Wi-Fi connection and you will have a stable connectivity on your Wi-Fi connection.
3) Get it checked
The Wi-Fi hardware on these RCA tablets is not that good. You can say that these are the basic tablets with low-range specs and the cost of affordability will be paid in terms of performance. So, if you start having such issues with the Wi-Fi connectivity, you need to get the tablet checked and they will be able to properly diagnose the problem and give you a solution for it as well.