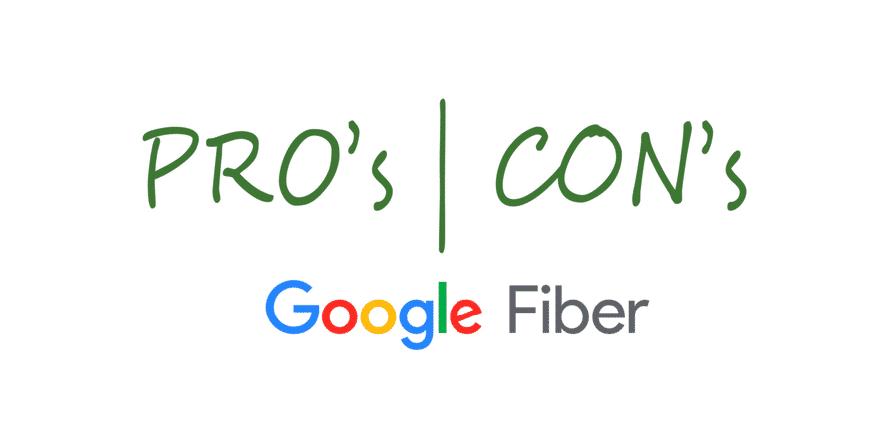 Google Fiber is the internet service from Google that utilizes the fiber optic cables for communication and you get to enjoy just the perfect experience that you might be seeking with it.
It is exceptionally great in terms of stability and strength and gets you blazing fast internet speeds as well to power up all the devices for your place, but there are certainly some pros and cons of everything and similarly there are both about the Google Fiber as well.
If you want to know about them all so you can make a learned decision. Here are some pros and cons about Google Fiber that you must know about.
Pros and Cons Of Google Fiber
Pros
To start with the Pros, needless to mention that it got state-of-the-art servers and data centers that allow you to have the best data processing and stable experience with the service and there are hardly any outages that you will have to worry about.
Not only that, but Google Fiber is also the best thing that you will be needing to power up all the devices at your home or office as it can get you blazing fast speeds that are no joke. The download speed with Google Fiber can go up to 2 Gbps and that is certainly great.
Google Fiber utilizes Fiber optic cables and you don't have to worry about anything as fiber optics are the best out there to have the right speed and stability. There are hardly any data losses or anything like that so Google Fiber should be the first choice for you to consider if you want to get some stable, fast and better performing Internet Service.
The best part is that it is not only about the Internet, but with Google Fiber you also get to enjoy the right edge of IPTV and you can have all the services that you are going to need with a single connection and subscription that will be highly convenient for you to manage.
There are no hidden charges either when it comes to having the subscription and you will be getting the best edge of affordability on that part as well.
Cons
There are also certain cons as well that you will need to weigh while making the decision and here are the most important ones.
To start with that, you will need to know that Google Fiber might not be available in your area as the coverage area is quite limited at the time but they are extending that. However, at the moment they are only available in certain cities and that might be a bummer for you if you are looking to have it for your home or the office.
Another thing that you will need to be aware of is that the packages are limited and you only get the option to choose between 1 Gbps and 2 Gbps so you might end up having a package that exceeds your needs and you will have to pay for extra as well.