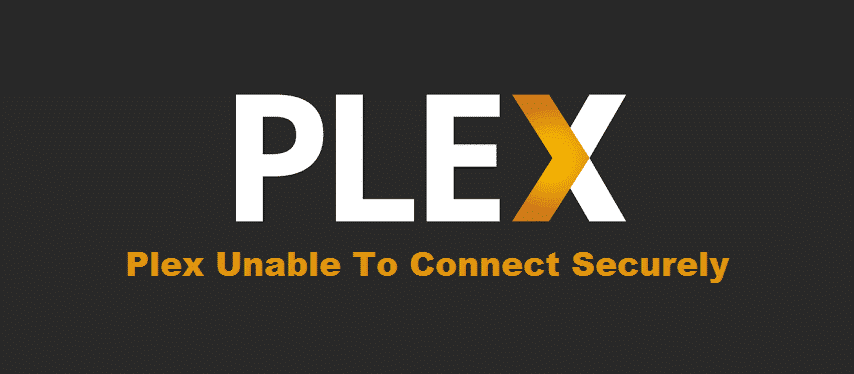 In this modern world, everyone is looking for entertainment, but being aware of their surroundings is equally important. However, one cannot subscribe to multiple apps, right? So, people tend to use the Plex app through which users can access different media. For instance, you can access podcasts, news, TV shows, and even stream music.
Plex Unable To Connect Securely
If you are struggling with Plex unable to connect securely error, we have outlined some troubleshooting methods in this article!
1) Outdated Version
If you have switched off automatic updates or have switched on low data mode, the apps won't update in the back. This might save data and battery, but if the Plex app isn't updated, it might not be able to develop a secure connection. In this vein, you need to ensure that you've downloaded the latest version of the app. In addition to the app, you need to have an updated media server. Once you update both components, the secure connection will be established.
2) Correct Account Login
Like every streaming and subscription service, you need to have an account. With Plex Media Server, one needs to ensure that you've logged in using your Plex account credentials.
3) Active Mode
There are times when the media server is not working at all. In this case, it is better that you check the server status. Plex tends to share such information on its official Twitter handles. So, if you aren't able to establish a secure connection, make sure you check that the media server is actively running.
4) VPN
VPNs are usually installed to offer a secure connection and higher security standards. So, if you've installed and switched on the VPN, it is suggested that you switch it off. Once you switch off the VPN, you'll be able to use a secure connection. In addition to the computer VPN, switch off the router's VPN as well.
5) Same Network
If you are using Plex Media Server and Plex app on the same local network, you need to ensure that they are working on an identical subnet as well. Even more, make sure that the subnet is correctly entered because it will treat the devices on one network.
6) DNS Rebinding
Some wireless modems and routers don't support DNS rebinding. This will make it difficult or prevent establishing a secure connection with Plex Media Server and Plex app. This issue usually incurs with advanced routers or the ones your ISP provides. So, you need to ensure that your modem or router supports DNS rebinding because it's the prerequisite.
7) Antivirus
For everyone who is using the third-party antivirus and security software, it can interfere with the secure internet connection. In addition to antivirus, you need to switch off proxies on the network. Once you switch off these third-party software, apps, and proxies, you will be able to establish a strong/secure internet connection.