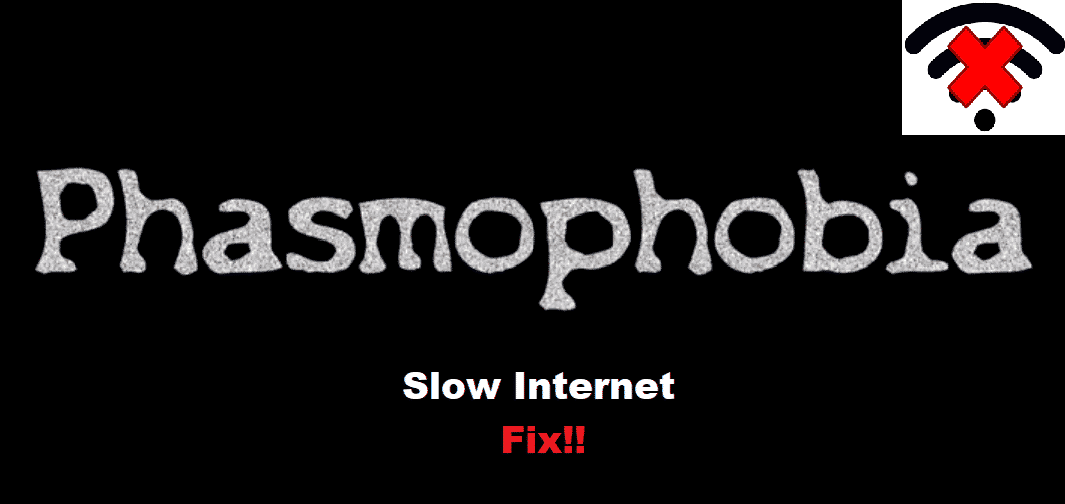 Phasmophobia is a new indie survival horror game that was both published and developed by Kinetic Games. This game is currently in the early stages and has not been officially released. Although, you can still purchase and play it. The game has an extremely high rating on Steam and most people love it. This is an online game where your objective is to explore areas with your friends dealing with monsters.
The story is that the players are ghost hunters who have been contracted to deal with monsters and ghosts. You visit a different number of old abandoned locations which include, hospitals, schools, offices, and even prisons. This is a really fun game to play with your friends. However, some players have been getting slow internet while playing Phasmophobia. We will be provided with a few ways you can fix this error.
How To Fix Phasmophobia Slow Internet?
Update Your Game
This is an amazing horror game which you can enjoy with your friends. Getting slow internet speeds and other problems playing it might be quite annoying. Although, you should consider the fact that this game is still in its early stages. The game has not been completely released and is still getting regular updates that fix most problems with it. Considering this, the error that you getting might have already been fixed by the developers.
This means that you can easily solve the slow internet problem by giving your game an update. You can do that by opening up steam on your computer. After this locate the tab for this game and it should show that an update is available. The update might take some time depending on the speed of your internet connection so you should be patient.
Additionally, turn on auto-update for the game if you play it frequently. This will update the game on its own whenever a new patch is available. Updating your game should fix your internet problem and it may even fix any other error that you were getting before. Lastly, you should also update your steam in case that is causing this problem.
Verify Integrity of Game Files
Sometimes players can get various types of errors if there is a problem in their game. This usually happens when the game file that you download had been damaged. This can happen due to several reasons. For instance, your internet connection got interrupted while you were downloading the game.
This might have caused the game to miss a few files or even damage some during the process. It can be really hard and almost impossible for you to find out which of all these files is causing the problem that you are getting. Although, steam provides its users with a feature that checks all the game files on its own. If it notices any file that is missing or damaged. The program will redownload that specific file and then replace it with the broken one. To use this feature, open up steam on your computer.
Select the game and then open up its properties. After this select 'Local Files' from all the tabs provided to you. You will notice that there is an option to check the integrity of your files here. Select it to start the procedure. You should keep in mind that this process will take some time. Also, make sure that your internet connection is stable and does not get interrupted during the process. If the procedure does not start then restart your computer and then try again.
Download the Beta Version
On top of the game files, there is also an experimental option to play the game. This is the beta version of it and is extremely unstable. It might work for some people and might not work at all for some. Although, if the regular version of the game is giving you problems then you can try to play this instead. To play the Beta version, you will have to open the game properties of Phasmophobia. After this, select the option for playing Beta Version here. The downloading for the beta game files will start once you save your settings. Playing the Beta version might fix the internet problem for you.