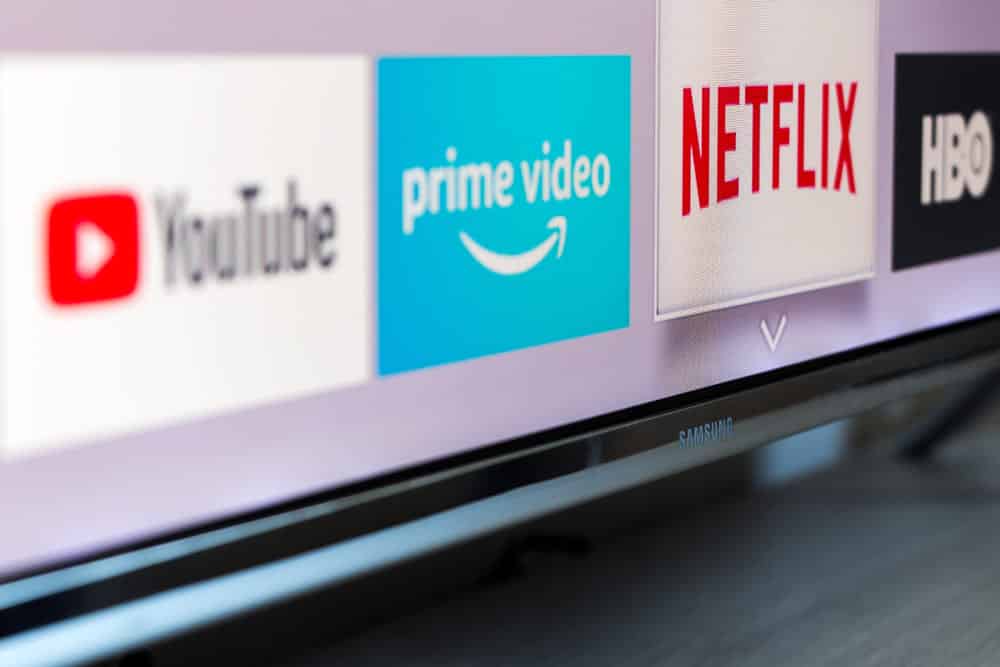 You have everything arranged; your sofa, bag of snacks, everything geared up, and your favorite Netflix series is about to start, and suddenly it stops streaming.
And you see those bunch of dots that won't stop circling. That ruins your whole mood really bad, really quick.
And then you regret buying a Samsung Smart TV just because your slow Internet is causing problems?
Well, now you have nothing to worry about. Here you will find the four best ways to resolve this issue. Samsung Smart TV provides you its amazing features and unlimited lists of different apps to enjoy live streaming, videos, and serials from the comfort of your TV lounge.
Samsung Smart TV uses your home network to provide you with different services and streaming on your TV screen. It uses wired ethernet and built-in WI-FI to stay connected. But slow Internet speeds, which are a major problem faced by the users of a smart TV, cause hindrance in this streaming.
Here are some of the easiest ways to fix this issue to enjoy your streaming with no buffering or any other hindrance.
How to Fix Slow Internet on a Samsung Smart TV
Before starting, make sure that the router of your house has a minimum speed of 10mbps because the smart TV screen works efficiently at that 10mbps download speed for streaming content.
Speed Test
First, run a speed test on your Samsung Smart TV with the help of the following steps:
Go to the Internet browser of your smart TV.
Write SPEED TEST in the search bar and click search.
Go to BEGIN TEST, then press the ENTER key from your remoter control. It will then start the test.
Check by performing upload and download tests.
If your Internet speed is slow, then contact your Internet service station to provide you with a better connection.
Wireless and Wired Connection
If your Internet availability is good, but the Samsung Smart TV is still not accepting the Internet signals, then try connecting your smart TV with a wired connection to a Wi-Fi device. If it increases the Internet speed, then a slow Internet issue was due to the wireless connection. The Samsung Smart TV performs better when connected to the wired Internet connection.
Range Test
If you are a wireless router user and your router and Samsung smart TV are too distant from each other, then this may cause the issues of slow Internet. A Samsung Smart TV shows better performance when it is at a minimal distance from the router.
The Internet strength is strong if the WI-FI device is within a distance of 30 feet from your smart TV, and from 30 to 50 feet, the strength should be good. But more than 50 feet distance between the devices causes weak signal strength.
Move your Internet device and Samsung Smart TV into the same room. It will surely make the connection stronger between the smart TV and router. Remove any obstacles between the router and the Samsung Smart TV like cordless phones.
Updated Software Version
If you are an old smart TV user and your smart TV is suffering from the issue of Internet connectivity, then make sure that you have the latest firmware and your version is updated. The latest versions always have a higher capability to catch Internet signals than a smart TV with an old software version.
You can safely update your smart TV software version by searching for the latest version. Download it and extract the downloaded files to an empty USB, and removing any extra symbols and numbers that came along with it while downloading.
Now connect your USB to your smart TV and press the remote's "menu" button. An option will appear saying "Software upgrade." Select it, and choose "by USB" from the list. Select "ok" and update. Then check the issue by connecting the Wi-Fi to see if the problem is still there or not.
Additional tips
You can try to electrically disconnect your smart TV for a few minutes and then reconnect it.
Try following these steps:
Turn off your smart TV first, and then let your TV run for 5-10 minutes normally. Directly unplug the cable from the power socket instead of turning it off from a remote; wait for a moment, type the password of the Wi-Fi if required, and then check if it's connected or not.
Sometimes, there are some bugs (errors) in your smart TV that can be a cause. If you had turned off your smart TV via remote control for longer than 10-20 minutes, it might corrupt the network settings. Try resetting the connection.
Try refreshing your DNS settings by pressing the "menu" button, go to "settings," select "network," then "network settings." Click "start," select "IP settings," go on the "DNS mode," and see that the green check is on "manual," and press "ok."
Now enter "8.8.8.8" or "8.8.4.4" and press "ok." If the problem was with DNS, you should now have Internet access. Then you can click the Samsung smart hub to update your TV and reset the old programs.
A worn-out ethernet cable (the cable used for wired network connection) can be a cause too. Try replacing the cable with a new one.
Factory reset, but this should be used as a last resort. Select your smart TV's menu and go to "support," then go to "self-diagnosis." Click reset, and then you have to enter a PIN number, e.g., 0000, which is the default PIN.
If this does not work, contact your Samsung customer service. If it does works, your TV will automatically turn off and then turn on again and will reset. Then try connecting to the Internet.
CONCLUSION:
Your Internet connection will be strong, reliable, and fast if you make sure that there are no brick walls between your router and your smart TV, you have an updated version, you have a wired connection, and better Internet availability. If that is not the case, then it must be some technical problem with your Samsung smart TV or maybe your router. In that case, seek professional help or contact the Samsung customer support center.
Which of these has helped you resolve your connectivity issue?