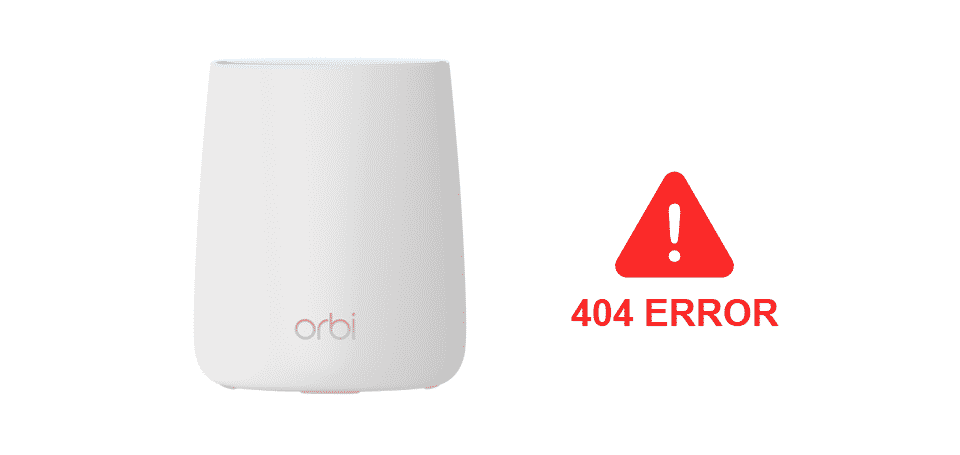 Netgear is a famous brand mainly focused on providing users with network-related products. These include internet services, modem devices, and routers. All of the devices manufactured by them have great quality. Additionally, you will find many features that are specific to the company. This makes Netgear a great choice when it comes to these products.
One of the most sold devices from them is their Orbi system. This is a mesh system that allows you to extend the range of your Wi-Fi signals making it a router. While you will have a relaxing experience with this system, some users have also reported running into problems.
Orbi 404 error message is one of the common problems that users can get on this device. If you are also getting it then here are some steps that should help you out.
Orbi 404 Error
Run Orbi In AP Mode
The AP mode or single access point is a service that Netgear provides on their Orbi lineup. Usually, people use their routers that the ISP provides as the main firewall. Though, Orbi can sometimes have trouble trying to establish a connection through it.
In this case, it is recommended that you configure the settings to prevent it. You can either open up the firewall settings on your router by logging in to its main page. Make sure that you add Orbi as an exceptional network here by browsing through the applications listed. This should allow the system to bypass the firewall under all conditions.
Although, another thing that you can do is simply deactivate your firewall from the main router. Afterward, proceed to configure the AP mode on Orbi from its settings. This will allow you to open websites without any error codes. You can also use the mobile application for Orbi to make these changes. Keep in mind that a reboot is sometimes required to apply the configuration.
Update Firmware
The second reason why people can get error messages like this is that their device might not be updated. Running your system on older firmware versions can give it several issues. These are because the supportability of these devices can sometimes be cut off from the company's backend.
You can install the new firmware version using your mobile phone. The process is quite simple and should take a few minutes at max. Though, if you are having trouble during this then switch off your router. The signals from it can interfere with the installation process on Orbi devices.
Use VPN Program
Sometimes the website you are trying to access might be blocked from your ISP. This is quite normal and many web pages can be prevented due to being region-restricted. The simplest method to access them is by using a VPN program.
There are tons of free ones that you can download from the internet. Though, the bandwidth on them will be most likely limited. If you enjoy using any of them then it is recommended that you purchase them. This will allow you to use the program at all times without any trouble.