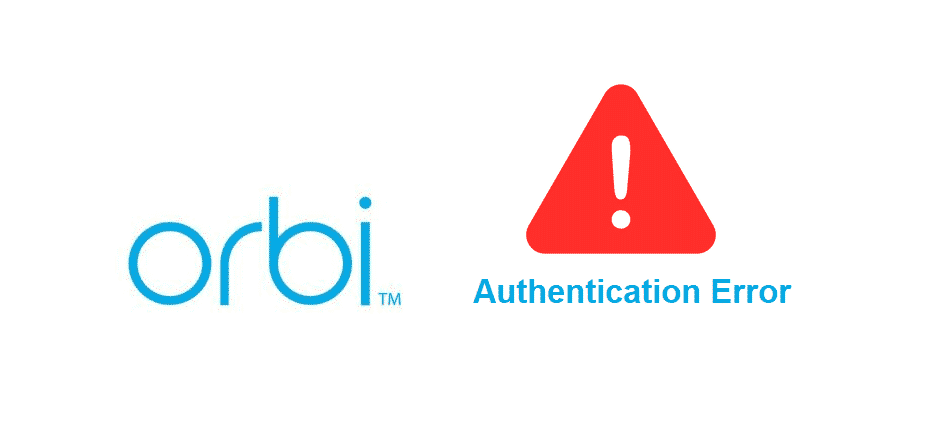 Orbi routers have become the talk of the town recently for streaming the wireless internet signals. However, Orbi authentication error is a real issue that restricts internet connectivity. In case you have the Orbi router and struggling with a similar authentication error, we have the troubleshooting method for you!
Orbi Authentication Error
1) Reboot The Router
The majority of issues can be solved by rebooting or restarting the touter, and authentication error is included. However, router reboot is not an easy task because it needs to be properly rebooted to fix the issues. In the first place, you have to switch off the Orbi router and remove the cables as well. When all the cables are out, wait for one minute.
This one minute will ensure that the router doesn't have any congestion and the router is free from backend traffic. After one minute, you need to plug in the cables and switch on the router. After that, just connect to the internet through the Orbi router and check if the authentic error is fixed. If the authentication error is not fixed, check the next solution.
2) Firmware Update
If the reboot didn't fix the authentication error, you have to check the firmware. The firmware updates are launched to resolve the backend issue that are causing the authentication issues. That being said, open the Orbi website and look for the firmware update of your Orbi router. Also, while downloading the firmware update, download the software for your Mac laptop of Windows, according to your laptop.
When the firmware update is installed, check if there are pending updates. If there are pending updates, download them as well and check if the router is working fine.
3) Setup Again
Yes, we understand that you have already set up the Orbi router, but you can set it up again to fix the authentication error. However, before you set up the router, you need to reset the router by pressing the reset button for twenty seconds. When the router is reset, check the manual to access the setup instructions. The setup instructions are different for every router, so check the router for accurate setup instructions.
4) Characters In The Password
If the authentic error is still there with the Orbi router, you need to ensure that you are using the right password. In some cases, people accidentally type in more characters while entering the password. That being said, why don't you hit the "forget" button on the network connection and try the password again. You must enter the accurate password, and there are no extra characters.
5) Use Static IP Address
For the most part, people use DHCP configuration, but it's best to use the static IP address for fixing the authentication error. This is because DHCP settings can lead to conflicts. That being said, you can follow the steps mentioned below for shifting to static IP address, such as;
First of all, open the settings on the device and move to the wireless and network tab
Press the Wi-Fi network (on which you have the authentic error issue)
Now, scroll down to IP settings and click on it
In the next step, switch to the static settings
You might have to enter the IP address again, so add it and save the settings