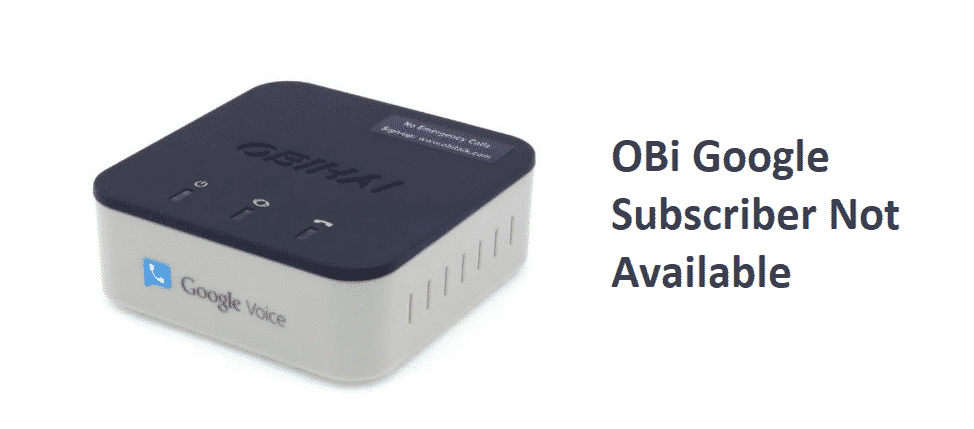 OBi, also known as OBihai Technology is a company that is known to provide different means to support the Session Initiation Protocol. Using an OBi device, users can easily use the services provided by Google Voice.
Unfortunately, most of the users have actually complained about facing certain issues with their devices. Even though OBi devices are known to work flawlessly with Google Voice, users are reporting an issue that states "Google Subscriber not available". As a result, these users are left frustrated with not much idea on how they can actually fix the issue.
How to Fix OBi Google Subscriber Not Working?
In order to help these users be able to get their devices working again, we will be exploring this issue. Using this article, we will be listing all the ways on how you can fix OBi Google subscriber not available. So, without any further ado, let's get started!
Diagnose Traffic Using Wireshark or tcpdump
In case you are facing this issue, one of the first things that we recommend is that you diagnose the ongoing traffic on your connection. First, you will have to put OBi on a HUB. Afterward, we recommend using Wireshark, or tcpdump. You will have to check the traffic whenever your call fails. This will help you determine whether your traffic is getting inbound to the call or not.
Update Your Firmware
Users that are using the OBi200 in particular, have mentioned that updating their device's firmware to the latest version actually helped them solve the problem. Start by updating your firmware. Log into your OBi device and reboot the device.
Similarly, using a different login and password, log into your OBiTALK. Try reconnecting the device again. This should eliminate the problem for good.
NAT Issue
It is highly likely that you could be facing a NAT issue which could lead you to not being able to receive or call others. In case it is indeed a NAT issue, you will have to contact a tech friend or professional help.
However, if you do know exactly what you are doing, you can manually check the settings and ensure whether NAT is working fine or not.
Contact Customer Support
Finally, if none of the above-mentioned steps work, try contacting customer support. The support team should be able to reach out to you shortly. Make sure to mention everything about the issue that you have been currently facing.
We recommend fully cooperating with the support team as they should help you resolve the issue as soon as possible.
The Bottom Line
OBi Google subscriber not available is an error that is mostly faced by users when they are about to use the voice call feature in Google Voice. Using this article, we have mentioned the 4 different ways on how you can easily fix this issue for good.