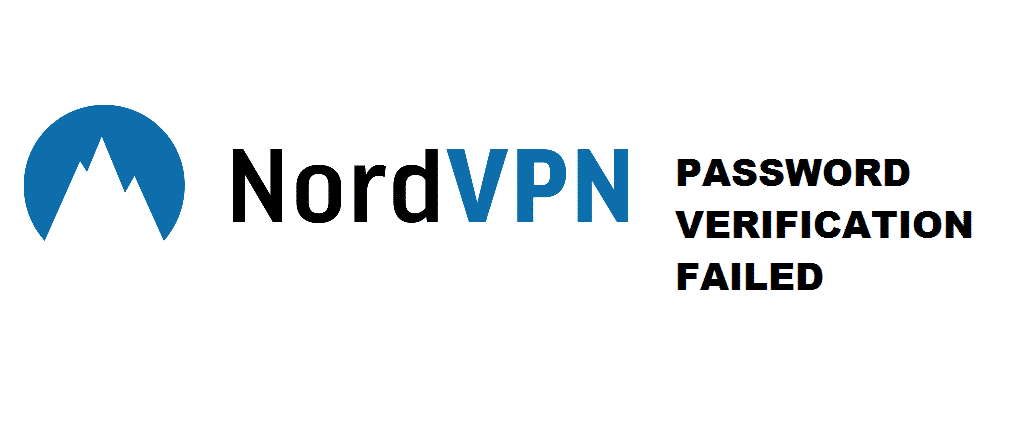 You need a virtual private network to access services that are banned in your country or region. NordVPN being one of the best in the game helps you with that.
But what happens when the service you rely on decides to bar your entrance by saying Password Verification Failed.
NordVPN is an extremely well-known company. A company that has been providing its services since 2012. Being such a prestigious name in the game it's unlikely that their app will have such a glaring bug.
So how do you go about fixing this issue?
This particular error occurs due to multiple reasons. Mainly firewall restriction, a corrupt installation, or using special characters while inputting your password.
Also, when do you get face slapped with this problem?
For users who have yet to encounter this problem. It occurs while connecting to a location that was working fine a few sessions ago.
This issue is not limited to just the mobile app. It can occur within your windows application or your browser extension.
Fix NordVPN Password Verification Failed
First, before you start tinkering with your settings, you have to make sure that these few things are in order
You have a stable working internet connection.
The number of devices you can connect to a NordVPN server through the same account is six. Make sure you are not exceeding that number.
Confirm the validity of your password by logging into the NordVPN website with the same password and email.
Make sure that the server you want to use is not down.
After making sure that none of the above-mentioned points were the cause of your problem. We can now dive into the solutions.
1. Logging out of your NordVPN account
Sometimes a problem doesn't require a complex solution. If the problem you are having is a temporary software bug. Then a simple restart of the whole system will fix the issue.
You can follow these five steps to achieve this fix
Double-click on your NordVPN application.
Look for a gear-shaped icon on the top right corner just beside the minimize button. Click on it to open the setting menu.
Within settings, there are a bunch of options available on the left side. The option for Logout will be found on the very bottom of the list.
Click on Logout then close the application and restart your computer.
After the restart, open the NordVPN application and log in. See if the application is working correctly.
2. NordVPN wants access through your Antivirus/Firewall
A windows firewall is extremely essential for a PC's safekeeping. Similarly, you install an antivirus to protect your computer from alien threats. But antivirus is a very powerful application. Sometimes it decides to block some particular files that it may deem harmful to your computer and sometimes those files may include something related to Nord VPN. As a result, you may have this issue crop up on your app or computer application.
To solve this issue you will have to follow these eight steps:
Hit the Window button.
Click open your settings.
Look for Update and Security then click it open.
Within Update and Security on the left side below Delivery Optimization, you will find the option Windows Security. Click it open.
After opening Windows Security you will find the settings for Virus & threat protection and Firewall & network protection. You can click on each of them to disable the one you want.
It should be noted that doing so will put your computer at risk.
Inside your Firewall & network protection settings, you have an option called Allow an app through firewall. Click it open and select Nord VPN to allow it access.
Run your application again and see if the issue is solved.
If you don't want to put your computer at risk, adding these exceptions to your application will do the work.
%ProgramFiles% (x86)\NordVPN\NordVPN.exe
%ProgramFiles% (x86)\NordVPN\nordvpn-service.exe
%ProgramFiles% (x86)\NordVPN\Resources\Binaries\64bit\openvpn-nordvpn.exe
%ProgramFiles% (x86)\NordVPN\Resources\Binaries\32bit\openvpn-nordvpn.exe
3. Disabling the CyberSec setting, the Obfuscated servers setting and the Invisibility on LAN setting
After failing in our previous attempts, we dive into the nitty-gritty of the Nord VPN application.
Something that we came upon after playing with the settings was whenever your CyberSec, obfuscated and invisibility settings were enabled the password verification failed error would pop-up.
So we disabled it and bingo, the problem went away.
To properly employ this solution follow these seven steps:
Double-click on your NordVPN application.
Look for a gear-shaped icon on the top right corner just beside the minimize button. Click on it to open the setting menu.
Within the settings menu click on General.
On the right portion opposite to General and below a setting called Show VPN connection status notifications you will find CyberSec block ads and malicious websites enabled. Disable CyberSec.
Two settings below General you will find Advanced. Click on it.
On the right portion opposite to Advanced and below custom DNS you will locate both Obfuscated servers (Open VPN) and Invisibility on LAN enabled. Disable them.
Upon completing the above six steps restart your computer then run the Nord VPN application and see if the solution works.
4. Change password
You may have used some special characters in your password while aiming for a strong one. Or you became too friendly and now a lot of people have access to your NordVPN account.
A simple solution to this problem is changing your password.
You can achieve that by following these four steps:
As shown previously, navigate through your settings to logout.
In your web browser open the Nord VPN website.
Login to your account.
Look for the Change Password option and click it.
Below Change password, you will see an option for Send Reset Link. Clicking it will send a link to your registered email address.
Open the email to reset your password.
This time make sure to keep it simple. Also, don't give it to more than five people.
5. Reinstalling
It is a very easy fix. all you have to do is follow these simple steps:
open Control panel.
Uninstall NordVPN through Programs and Features.
Restart your computer.
Reinstall NordVPN.
Check if the problem is resolved.