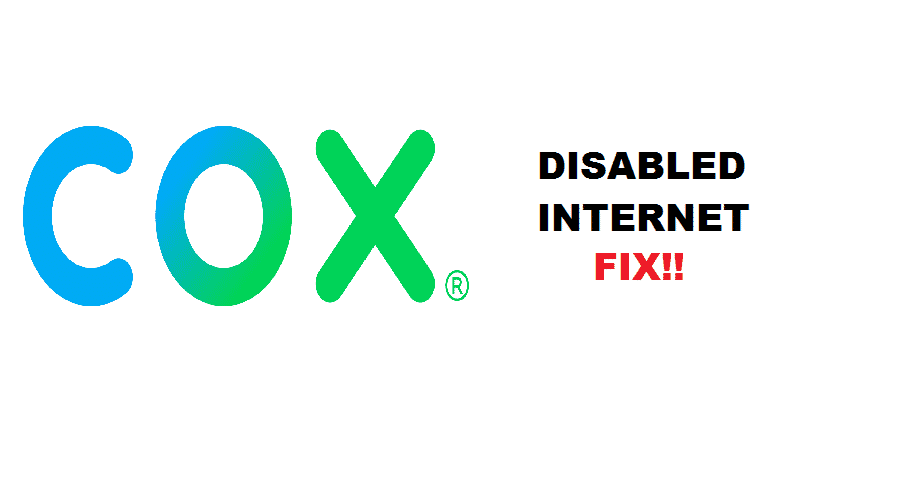 Cox is popularly known for its high-speed internet connection services all around the USA. Moreover, Cox provides TV and other in-home connection services. Recently, the users have been experiencing unexpected disability issues with Cox Internet.
Whether it is wired connection or Wi-Fi, Cox is troubling its customers with the complete disability of the internet. You must be wondering how it is causing my internet to go completely down when you have regularly paid your broadband dues. There can be several factors. In this article, we will walk you through some major factors causing Cox to disable your internet along with its fixes.
Why Is My Cox Internet Disabled?
We have heard that from most of the users that Cox Internet disability issues rise from the router issues. How? The major settings in the router are completely making the Wi-Fi tab and other options disappear under the router's configuration settings.
This issue is detected in various Cox internet users' routers. A lot of them have contacted Cox to look into their network but nothing seemed to help them. In response, Cox always says that the router is in the system as a retail unit which is why nothing is wrong with Cox.
There can be other factors as well that have been disabling your internet connection by Cox Internet.
Here they are:
You Cox Account maybe having identity issues.
There are chances that your bills are half-paid or aren't paid at all.
Maybe your internet is being used by some other networks that are consuming abnormally on your internet. Cox Internet usually disable such connection because of the sheer abnormality in using the internet.
You wouldn't be alarmed but various spam data are throttling your speeds and internet ability. Cox has strict rules for them.
Maybe your neighbor has broken into your firewall and all of these suspicious activities are making your Cox Internet to get disabled.
Above are all the possibilities by which you can get your internet disabled by Cox. There can be furthermore possibilities for different users but these are the most common factors behind Cox disabling your internet.
How Do I Fix Cox Disabled My Internet?
Considering all the factors mentioned above, the following are some useful fixes that you can imply to get your internet-enabled again by Cox Internet.
Check Your Dues/Payments:
Log in to your Cox Account to see if there are any unpaid dues or the half-paid payments. Cox usually has no compliance against unpaid dues.
Check Your Cox Network Card:
If your dues are paid completely then the issue might be with your network internet card of Cox, try to have a deep look at it and contact your ISP to know of the card is valid.
Reboot Your Router:
Sometimes all you need is your router to be rebooted to remove any network bug throttling or disabling your internet.
Re-Enable Your Cox Internet:
Network glitches are major turn offs to disable your internet. Disable your Cox Internet from the settings to re-enable it again, this can surely get your Cox Internet working again.