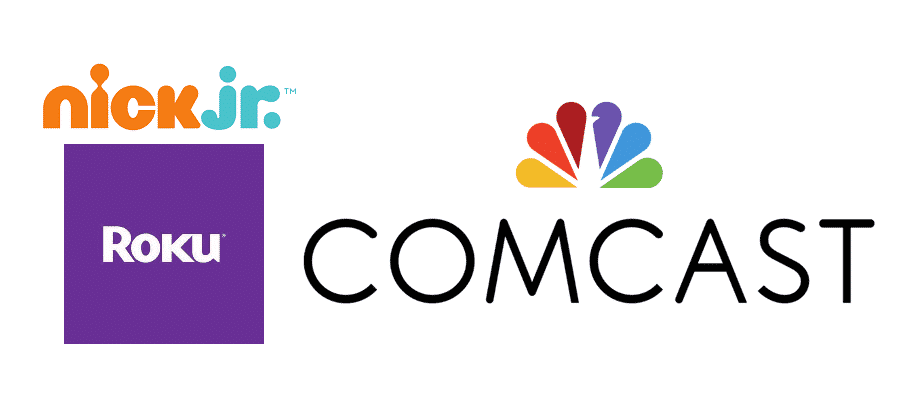 Streaming various TV shows, programs, and movies have unlimited fans. No matter what age group you belong to, there is no discrimination in watching TV shows and programs. With the Nick Jr channel, your pre-scholar kid can stream to endless child TV shows without you having to worry about the adult content going around. Nick Jr channel has lots of kid streaming content that your little one would never get bored of.
Significantly, the high-quality animated shows like Monster Machines, Shimmers, PAW Patrol and Blaze, are preferably included in the Nick Junior channel. If you are one of the Roku or Comcast subscriber, you'd be happy to know that you can easily have Nick Jr channel streaming smoothly on both of these streaming providers.
How To Stream Nick Jr On Roku TV Using Comcast
The Xfinity Stream app is specially designed to bring your Comcast streaming services to a vast range of smart TVs. Roku TV, one of the highly acceptable streaming hardware, efficiently streams Xfinity TV app channels, including Nick Jr.
Subscribers who have Roku smart TV but Xfinity streaming app can easily access various TV shows of Nick Jr channel. However, if your case is the other way around, you can still have your little one streaming to quality kid TV shows on Nick Jr.
Roku Smart TV is exceptionally functioning when streaming Xfinity App channels or any other app's channels. And when it comes to streaming several TV shows from both the Comcast and Roku TVs, you can still have it. This article will walk you through quick and straightforward ways to subscribe to activate Nick Jr channel on Roku and Xfinity by Comcast TVs. Stay with us!
How Do I Activate Nick Jr On Xfinity By Comcast TV?
Connect the internet network to your Xfinity TV.
Now make sure to sync your Xfinity app well Comcast TV.
Navigate to the Channel Store.
Look out for the Nick Jr. app/ channel.
Download the channel and install it in your TV box.
Open the newly installed Nick Jr. Channel; you will get an activation code.
Go to Nick Jr's website.
Enter the activation code there.
Now go to your TV provider.
Input the login credentials.
After logging in, you can stream on your Nickjr app.
How Do I Activate Nick Jr On Roku TV?
Establish an internet connection to your Roku TV device.
Turn your Roku device on.
Go to the Roku start menu.
Navigate to the Roku Channel Guide.
Now select the Roku Channel Store.
Look for the Nick Jr app and select the correct one.
Another option is selecting the NickJR streaming channel. You would have to navigate to the Kids & Family category for that.
Select the channel.
Go to the Homepage.
Select the Add Channel option to top up your Roku TV channels with NickJR.
You will receive an activation code.
Enter that code within Nickjr.com/activate.
Finally, activate your channel by clicking on the "Submit" button.
Final Words:
Nick Jr app has multiple high-quality TV shows and animated cartoons for your pre-scholars. You can easily top up your Roku and Comcast with this Nick Jr channel.