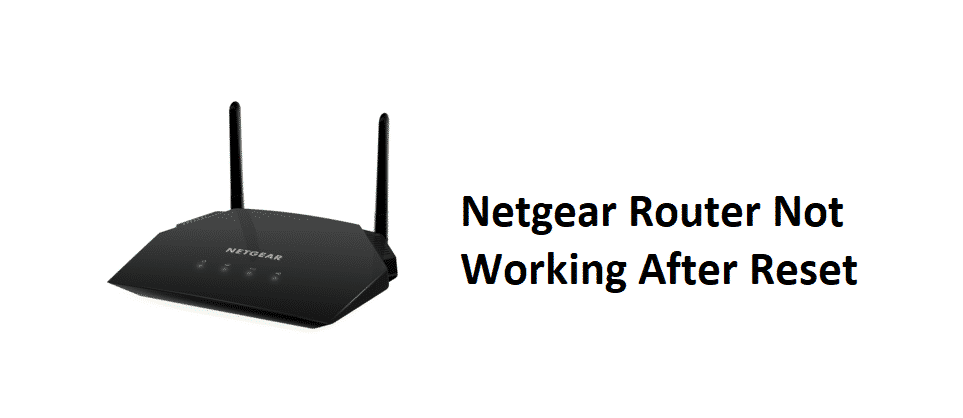 Netgear Routers are pieces of tech that you can trust and they are known for their best possible speed and performance. Even if you are using the router for domestic purposes, it can do pretty well for online gaming, HD streaming, and more. So, this makes NetGear routers the right choice for people who have a thing for tech.
Troubleshooting is not that difficult either and if your NetGear router is not working for some reason after a reset, here is how you can fix this.
Netgear Router Not Working After Reset
1) Restart the Router
The first thing that you should try is to restart the router and that will solve all the issues for you. After a reset, your router needs a restart automatically and for some reason, if the restart is not done properly, or if you lost power during the process. There will be issues that can make your router not work. So, restart your router manually once and that should do the trick for you.
2) Wait on it
You also need to make sure that the router is not updating the firmware if it is not working. You need to understand the process first. Once you reset the router, it will restart once, and then an update request for the firmware will be triggered automatically. If there is an updated version of the firmware available for your router, it will be downloaded on the router and then it will restart once again. If not, then the router will simply start working.
While the router is updating the firmware, an amber light will be blinking on it and it will be unresponsive during the process. This should not take more than 10 minutes depending on your internet speed so be patient and let the router run its course. Once the firmware has been updated, you will be able to use it without getting any sorts of issues.
3) Reset again
Also, if there is some issue with the update like a power cut or internet disconnection, your router will not be able to work afterward. To get this issue fixed, you should first check on both the power and the internet and make sure that they are stable. Afterward, you can reset your router once again to have all these issues fixed and that will make sure that your router is responsive and working again once you have cleared it out for all the problems that you might have to face.
4) Contact NetGear
If you are unable to make it work despite trying all the troubleshooting, you should be contacting NetGear. There are some models that require authorization for the firmware upgrade, or there might be some other issue that you are unable to solve. So, contacting them will be the best thing for you as they will be able to solve the issue for you for good and your NetGear router will start working again as good as new, or even better if the firmware upgrade is installed correctly.