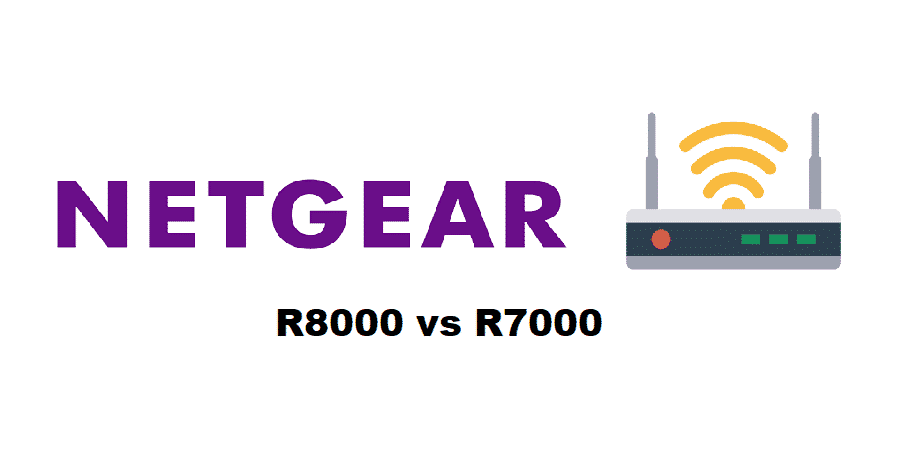 NETGEAR certainly makes the best networking equipment out there and their routers are just the tip of the iceberg. However, these routers are exceptional in any possible way that you can imagine and you are not going to face any sort of problems at all with these routers.
Not only that, but these NETGEAR routers are pretty high performing as well and that would allow you to enjoy the perfect edge of networking and speed with all the needs that you might have.
R series from NETGEAR routers are the best thing that you can get and these routers are awesome for all the different applications such as gaming and connecting all the devices at your place with a stable and smarter Wi-Fi router.
These are both gigabit routers and you will be enjoying the blazing fast speeds on both of them in addition to having the perfect design and great aesthetics on these. However, there are some differences as well on these routers that can get you in a tight corner on what you need to select for the needs that you might have on your mind.
So, if you are looking to get yourself one of these, here is a comparison that will help you enjoy the best possible experience and make an effective decision.
Netgear R8000 vs R7000
NETGEAR R8000
NETGEAR R8000 comes from the flagship Nighthawk series and there is nothing ordinary about it. By the first look at it, you will be sure that you are setting your eyes on something really futuristic and that is just the start of it. The design is pretty extraordinary that would take you to those nostalgic Star Wars feeling as it sure does look like a spaceship or some cutting-edge device.
NETGEAR R8000 is the Tri-band router and it got 6 antennas to make it all work for you so you don't have to worry about a thing while making it work for your needs. Not only the design will look great just sitting right there on the table, but it also got a 1 GHz Dual-core processor that will allow you an extended range and up to 3.2 Gbps speed as well that is pretty great for a router that is compact and easier to maintain.
To make things more interesting, you also get to enjoy NETGEAR Armor, which is a security and firewall system to protect your router and all the information being transferred through the router and keep your PCs and all the information secure as well. Not only that, but it also has smart Parental control that will allow you extended controls on the router and network traffic and you can enjoy the best experience on it without having to worry about the type of content that is being accessed on the network through your router.
NETGEAR R7000
NETGEAR R7000 is another router from the Nighthawk series that is pretty great and is quite affordable as well if compared with the R8000.
That would mean if you don't exactly need all that power and speed, and just need a basic router to power the network at your place, R7000 will do the job for you without causing any trouble and you don't have to break your bank to get hands-on this one. Not only R7000 is quite affordable, but it is the perfect thing that you can get for all the Wireless networking needs that you might have.
The design is pretty futuristic but not as great as the R8000 so if you have a thing for aesthetics. This might not be the best choice for you. While coming to the performance aspects, you get Dual-band compatibility on the router and all the frequencies can work simultaneously so you don't have to switch it on the router if you are having some problem with any of these.
Not only that, but you also get the best of NETGEAR firmware with the NETGEAR Armor and Smart Parental Controls to enjoy the right security and control on the network traffic and a lot more. The 1 GHz dual-band processor allows you to have a speed up to 1.9 Gbps and three antennas allow extended coverage and better stability on the Wi-Fi for you.