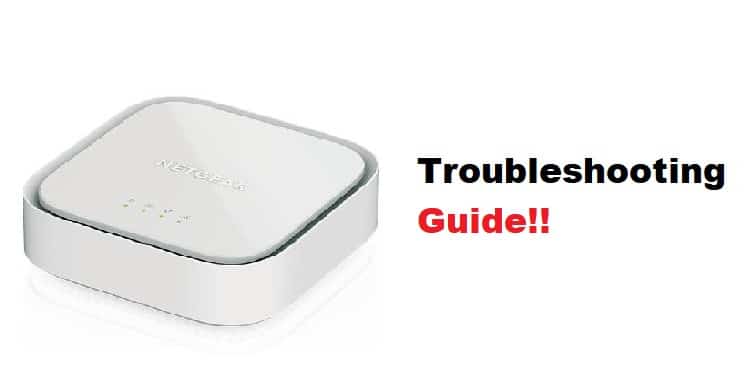 Netgear products are worthy of mention when it comes to some of the best networking equipment on the market. They are a simple solution to slow internet speeds and unstable network connections. Netgear products, whether router extenders or LTE solutions are truly game changers.
Netgear LM1200 is a type of LTE modem that provides a stable connection to your home via the LTE network. Its high-quality, fast internet service covers every room in your house. However, because these devices are prone to technical errors, you may become stuck in one. As a result, for a better experience, this article contains frequently asked Netgear LM1200 troubleshooting questions.
Netgear LM1200 Troubleshooting Guide:
Connection Is Not Establishing:
One of the most common complaints from users is that their LM1200 modem frequently fails to connect. Whether you are connecting a smartphone or any other data terminal device, the connection is lost after a minute or so and the clients attempt to connect to the network, disrupting your overall network performance.
These problems occur when your modem does not have the most recent firmware version installed. Because firmware updates are used to address minor error fixes and performance improvements, your modem likely lacks these features because it is still running on outdated or corrupted firmware. So, consult the user manual to determine the best procedure for updating the modem's firmware, and you will notice that your connection is now quite stable.
WAN Connection Not Working:
Another issue that has irritated LM1200 users is connection problems with the WAN port. When you connect your modem to the LTE network, it works fine; however, when you connect the WAN port of your router, the connection is not established, even though your modem receives the IP address. If your modem is not passing traffic, it could be a modem 'mode' issue. Therefore switching the modem mode to a different setting helps to resolve issues of this nature. Switch the modem to router mode and you should have no problems getting traffic through. You can also try switching to bridge mode, which will allow you to connect your modem to the WAN port without any problems.
Wired Devices Cannot Connect To The Network:
The LM1200 is a great solution for wirelessly connecting devices, but when you try to make a wired connection with your devices for the first time, you may experience connection failures. Having said that, the most important thing to check while connecting is that your Ethernet cable is properly connected. Also, make sure the cable is in good working order. After you've established your connection, you must ensure that your Ethernet device does not use a static IP address. Connection failures may occur as a result of this, so ensure that your client receives an IP address from the DHCP server.