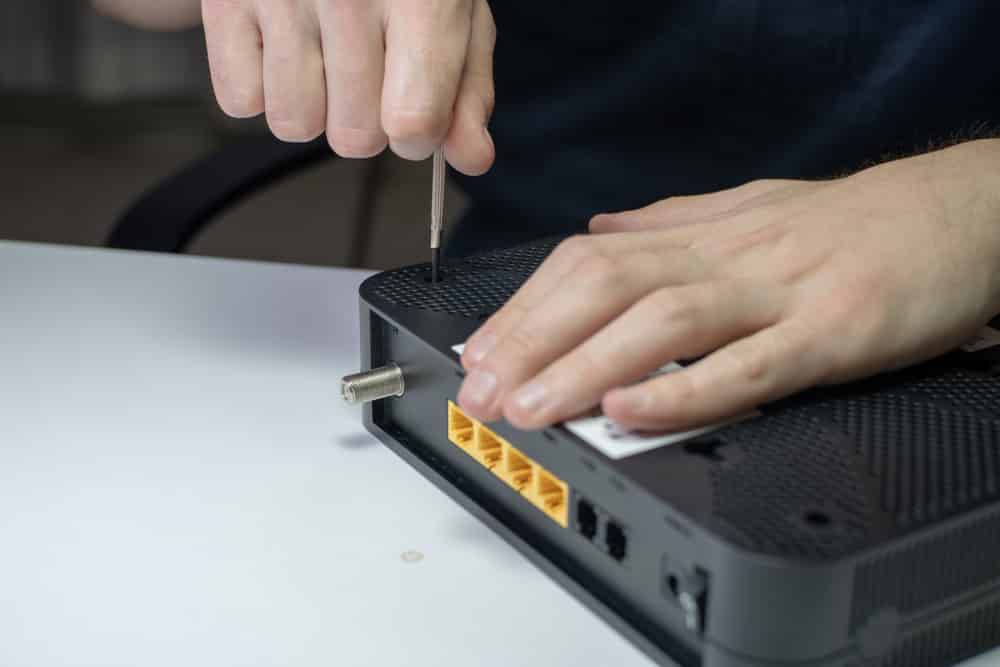 The Netgear CM500 is one of the most famous models of modems from the brand. The company is mostly known for its amazing lineup of networking products and all the features that these come with. Considering this, the Netgear CM500 is another amazing modem that has tons of services that help in keeping its users satisfied. This can be great as you can get high transfer rates and features that can be easy to use as well as help in working efficiently. However, there are also some problems that the modem can start running into. This is why you must understand how to deal with the issue so that you can get rid of it as soon as possible. Keeping this in mind, we will be using this article to provide you with some troubleshooting steps regarding the Netgear CM500.
Netgear CM500 Troubleshooting Tips
1. Checking Wires
One of the first and most important troubleshooting steps is ensuring that you have installed all of the wires in their correct positions. This is because if even one cable is installed incorrectly then your internet connection can stop working.
Start by taking the direct DSL cable from your ISP and installing it inside the WAN port of your modem. Now make sure that you configure the device properly before trying to connect any routers to it. Every single router that you add to the modem has to be configured separately. You can easily do this by opening the log-in portal while staying connected to the network.
2. Resetting Modem
In case you are running into problems with the device, one simple way to fix most of these is by a simple reboot. The only thing that you have to do is shut down your device by pressing the power button on its back. You can then remove the power cable from your modem and wait for a few minutes.
Once you plug the wire back in and start your modem, it should start working without any issues. However, if the soft reset does not work then the configuration error might be permanent. You can also fix this by using the hard reset method, but this will remove any changes that had been made to the modem. Considering this, keep in mind that you will have to set up your device again.
If you are still interested, then hold a small pen behind the reset pinhole on your modem. Wait for a few seconds and the device should start resetting itself.
3. Placing The Device Under Ventilation
Sometimes people might notice that the lights on their Netgear CM500 switch to red before the device starts rebooting or it shuts down. This indicates that there is something wrong with the modem itself but there are several reasons that can cause this.
One of the most common ones is that your device is overheating. You can change its position and place the modem under better ventilation to prevent this. On the other hand, if you are still getting the same issue then you can contact the support team for Netgear to help you out.