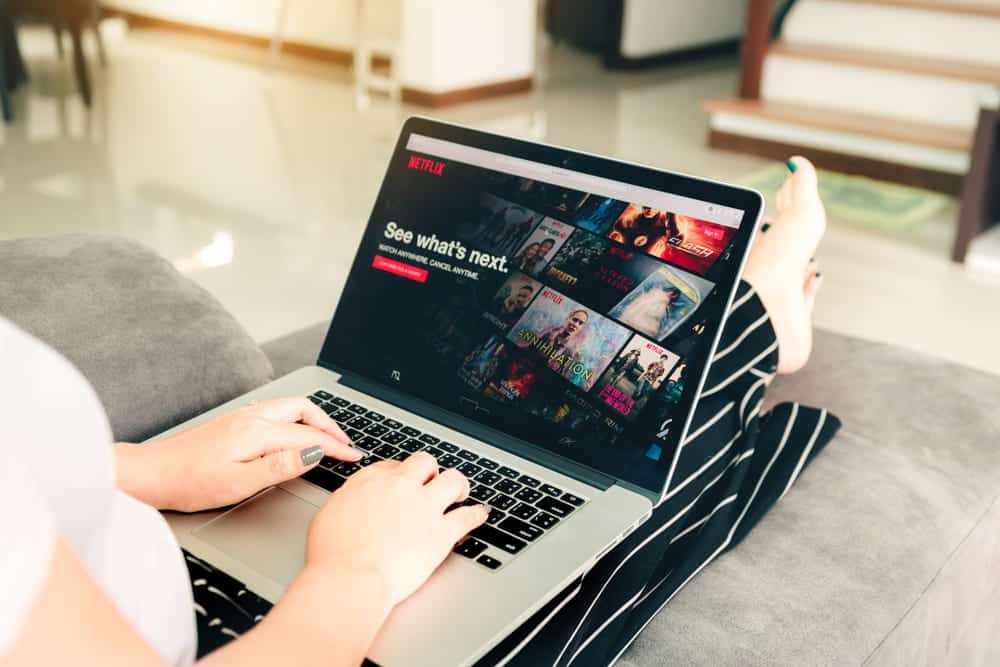 Netflix has become one of the world's largest streaming service online. There are countless benefits to having the Netflix subscription, and that is why there are millions of subscribers for the Netflix Services around the world that are enjoying the perfect streaming experience.
In addition to having access to millions of titles that are available on the Netflix ranging from documentaries, movies, series and of course the Netflix exclusive titles from the Netflix production house for it. There is a lot more to having the Netflix service along with the options to watch, and you are not only able to get the right suggestions according to your area, the titles you have watched earlier.
You also enjoy the perfect streaming experience with least buffering, thanks to the fast servers of Netflix. The best thing is that you can also download Netflix titles across various devices and watch the titles you want without having to worry about anything at all.
You can easily use Netflix on all sorts of platforms without having any sort of issues at all. That includes Android, Windows and iOS applications, and in addition to all that, you can also login the Netflix Web portal on any browser of your choice and stream all your favorite content there.
Netflix tends to work out perfectly on Chrome. Yet, if it is not working out for some reason, and is lagging on the Chrome browser. Here are a few things that you can do to get the problem fixed.
Netflix Lagging On Chrome
1) Check your Internet connection and Speed
First things first, and you must know that Netflix is not something that you can use off a weak internet connection. All that streaming perfection without buffering and HD video quality must take a toll on your bandwidth and you need to have the right internet speed in order to make it work.
So, to start off with that, you need to check with all the devices that you have connected on your network in order to make sure that there are not too many devices that you have connected on the internet, or that some application is not taking too much of your bandwidth that might be causing you to have this problem.
If there is something like a large file being downloaded on any of the devices, you might need to pause it in order to make sure that your Netflix is not Lagging on Chrome anymore.
Another thing that you will have to take care about is the speed that you are getting from your ISP and it needs to be right. So, you will need to run a speed test on your network and see what speed you are getting.
If the speed is considerably lower than what you are paying for, or something that might be exceptionally low. You will need to contact your ISP and get it figured out with the. Your ISP will be able to look into the issue that is causing you to have problems with the slower internet speed and optimally fix it up for you.
2) Clear Cache and Cookies
Another thing that might be causing you to have the problem with the Netflix lagging on Chrome can be caused due to some problem with the Cache/Cookies on Chrome. This is not uncommon and you will have to face all the different sorts of problems if there is something wrong with the cache/cookies on your browser.
So, the best approach here would be to make sure that you are logging out of your Netflix account once and then clearing out the cache/cookies of your Chrome from the Browser settings.
After you have done that, you will need to make sure that you are restarting the browser once and then logging in again using the right credentials for your Netflix account. This will be solving the problem most of the times for you and you will not have to face any sort of problems and issues with the Netflix lagging on Chrome anymore.
3) Check Background Application
It is commonly known that Chrome takes up a lot of RAM and if there is some sort of extensive application running in the background, that might be causing the Netflix to be lagging on the device that you are using.
In order to solve the problem, you will need to check on the resources usage and make sure that you are terminating all such applications that are consuming your RAM. After you get this sorted out, you will be able to use Netflix without any sort of troubles at all.
4) Check Hardware Resources
You will also need to make sure that the device you are using has right processing power and the RAM to get the Netflix working out for you flawlessly. This is pretty simple and you need at least 4 GB of RAM memory and a decent processor for streaming. So, if hardware specs on the device you are using are any less than that, you will need to consider an upgrade to get the problem solved out properly for you.
5) Update Chrome
Chrome offers regular updates on the version that include bug fixes and major performance improvements. It is recommended that you keep the auto-updates on for your Chrome browser so that it can automatically update the browser version once the update is available.
Yet, you can also check on the manual updates and update the Chrome manually to get it sorted out for you. Once the update is downloaded and installed, that will work out perfectly for you.
6) Lower Resolution
If nothing so far has worked out for you, you might be trying to run the Netflix at some higher resolution than your system and the Internet connection can take. While there are multiple options available up to 4K on the Netflix. It would be better to lower down the resolution a bit for making it work and once you are using some lower resolution, the lagging problem you were having with the Netflix on Chrome will stop.