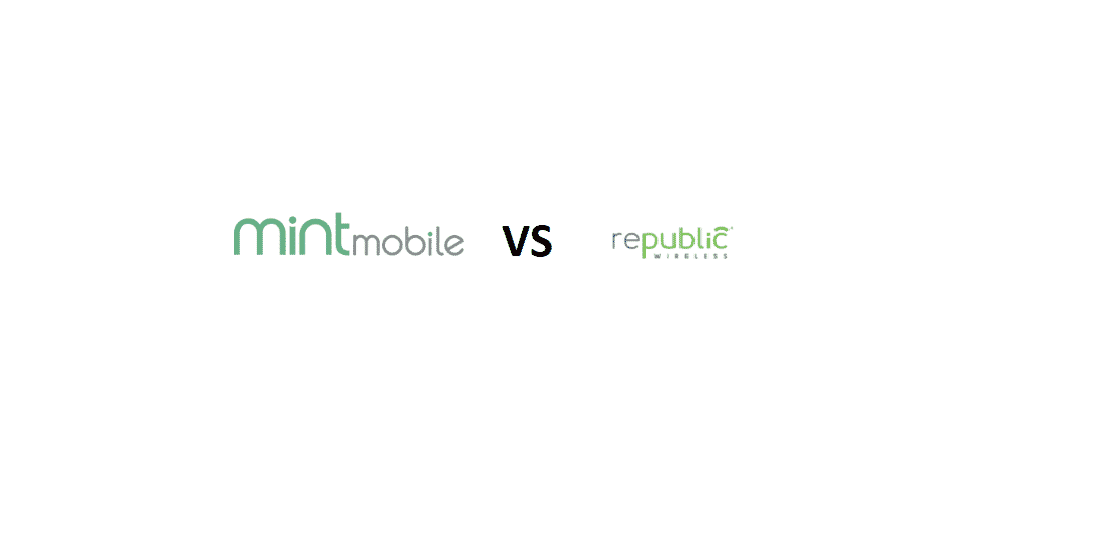 Wi-Fi connection has become a basic fundamental need of people living in this era. It is virtually present almost everywhere in the world as of today. It is because of this that people living in different corners of the world are now able to communicate with each other. Staying connected for the majority of time is only made possible by the vast service of the network. Ways of being in touch with people are at our fingertips, thanks to the Internet services present at work, or at home, or even in the car or anywhere we go.
But in this case, what matters most is the Internet service facility one is using. Here, you might need a guide if you're new to all this, to help you select the best of all available network options according to your needs. This also means drawing out a comparison between Mint Mobile VS Republic Wireless.
Comparison between Mint Mobile vs Republic Wireless
If you are someone who only uses the Internet services at the time of year when there's a heavy load of work, then the Republic Wireless is a good option for you and you can also save a lot of money. As for the Mint Mobile, It offers a good collection of data plans for users who often use internet services. You should definitely go for Mint if your internet usage stays uniform throughout the month.
The lite data packages offered by Mint are very useful for the majority of the people. They will easily be able to use their favorite applications, view their preferred pages and surf through various web sites without their data being consumed. These Mint plans can work for light as well as average users without being on the risk of overage.
Therefore Mint Mobile data plans make more sense for the majority of people. On the other hand, if this is not the case, you need larger data allotments instead of Mint Mobile's small data plans then Republic Wireless is a better fit for your situation.
Mint Coverage
Mint Mobile actually uses the network of T-Mobile Company who is the third-largest network provider in the United States. This simply means better coverage. You can also check out the Mint's coverage map to make sure that your area is covered.
Republic Wireless Coverage
As for the Republic Wireless connection, they are using the network of both, the Sprint as well as T-Mobile. But just hold your happy faces for a minute longer because what's coming next might make you sad. You will certainly not be able to connect to both of the networks but only one of the two.
Furthermore, you cannot switch networks in the middle whenever you wish. But the good thing is Republic Wireless gives you what works best for you. It determines the best working network in your area with better coverage and signs you up for its services. You can check out the coverage map of Republic Wireless to see what network covers your area more fully
Details about Mint Mobile
For being a Mint Mobile user, you must be sure of the amount of data you will need according to your requirements. You can make a better decision based on your data consumption last month before switching to Mint Mobile carrier. A solid idea of the quantity of data allowance is a must to have if you are willing to use Mint mobile plans.
The plans are offered to range into 3 months, 6 months, and 12 months. Moreover, you can also upgrade your data plan in the middle of the cycle. Overbuying is way much easier with Mint Mobile. You can start with the smallest plan and then work your way up with what you need.
Details about Republic Wireless
Let's focus on other features of the Republic Wireless such as the data allotments. Republic Wireless undoubtedly offers a huge data allowance in various plans. You will only need Republic Wireless 3.0 phone to access the services of the Republic's GSM and CDMA network.
Mint Monthly Data Plans
Mint Mobile offers data plans only in the form of monthly packages. The package range starts from 3 months and goes to as long as for 12 months that is an annual package. The yearly package offers the cheapest price plan. You can also get it with your first three months of the 12-month plan as a trial in case if you want to check that Mint service meets your needs or not.
Republic Wireless Data Plans
Republic Wireless comes with unlimited talk and text plans in which data can be added depending upon the needs later. You can buy the services for a year and save up to 2GB of data for the starters. But extra data over 2GB is available at the rate of $5 per 1GB.
This way you can make a purchase up to the limit of 15GB without any risk of overages because you need to buy it from the official app or website.
Phone Requirements for Both
Mint Mobile can easily work with GSM-compatible phones like Androids and iPhones. You can check the compatibility of your phone online by using the IMEI number.
Republic Wireless works on all Android phones like Samsung, Google Pixel. Note that iPhones are not supported and if your phone supports the GSM service only, you'll have to go for the T-Mobile network.
Conclusion
Comparing Mint Mobile vs Republic Wireless, which network carrier is suitable for you depends upon your data usage quantity and frequency. For seldom and infrequent data users, Republic Wireless offers good coverage along with some saving. But for more frequent internet-addicted people, Mint Mobile will be a better option.
With time moving forward, other carriers have started to bring the cost of cellular services down. So in the end, it all comes down to what you need most and in what quantity. Plus what matters is how much exactly you are willing to pay for it.