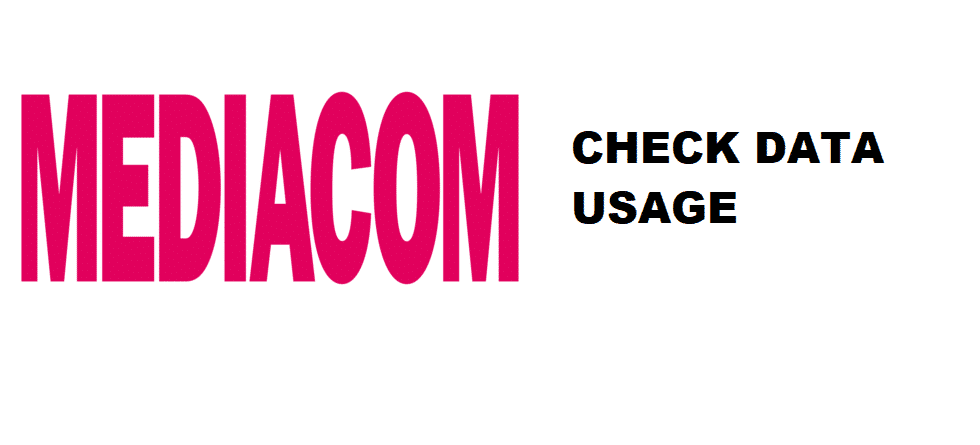 Whenever the internet stops working, everyone thinks, "I have used all the data!" However, in the majority of cases, it's only because of a temporary glitch, but one has to be careful about the data. As for the Mediacom check usage, we have designed this article to help you out!
Mediacom ID
For the people who don't want to follow any long procedures, it is better that you use your Mediacom ID. This is because you can check internet usage around the month by visiting the account. To access your Mediacom ID, you need to go to the official website and log in using the username and password credentials. In the menu, you can easily check the internet usage.
Smartphone Apps
Be it the iOS device or Android smartphone, Mediacom has designed a seamless app through which users can access the information about data and internet usage. The app is named MediacomConnect MobileCARE, which is readily available. So, in this app, once you log in using the account credentials, you can easily check the data usage anytime you want.
Faulty Usage Meters
For the people who think that the usage meter is showing more than used internet consumption, there are chances that the usage meter is faulty. According to the service experts, the usage meter will monitor the data consumption on your modem, inclusive of download and upload data. With this being said, usually, 4K video games and streaming leads to internet usage spikes (without even realizing).
In addition, if you are using the cloud storage services, the background syncs and uploads can be the culprit of high internet connection. Last but not, your neighbors might be using your internet connection, hence the spike. All in all, there is always the possibility of a faulty usage meter. In this case, you should follow the below-mentioned tricks;
First of all, you need to change the Wi-Fi password because some unauthorized or unidentified people might be using your internet. So, this will fix the potential spikes in the near future
Go for the isolation test by connecting only one device at one time. This will help you line out the device responsible for spiked up data usage
Make sure that there are no third-party apps running in the background because they can lead to abnormal meter readings. That's because the third-party apps keep downloading files and data without your permission
There are chances your friends partying around in the lounge, but they have scheduled heavy file downloads, so be mindful about that
If you want to optimize the bandwidth usage for your devices, you can set the data caps through your account