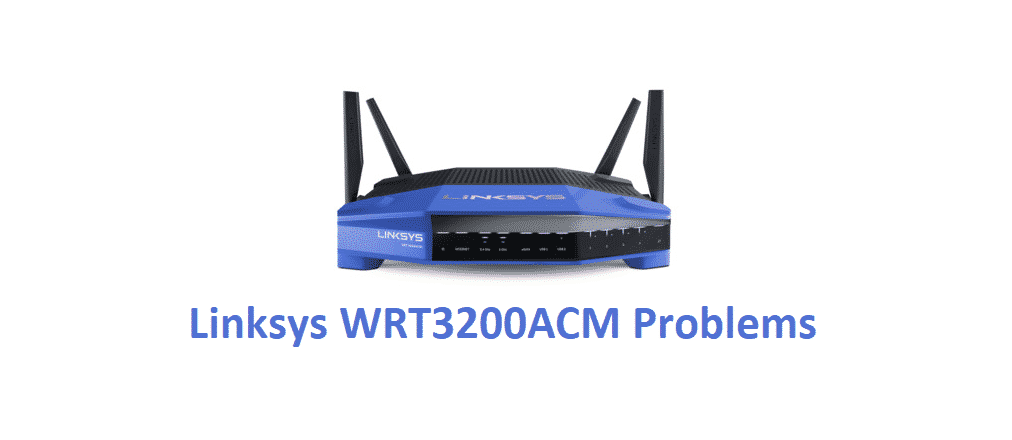 Linksys has created some of the best equipment when it comes to networking and there are no second thoughts about that. But there are also some innovations that they messed up pretty badly as they were just experimenting on the grounds that were new to them. With all that in mind, the first router that you can think of is Linksys WRT3200ACM router.
It was one of the first routers from them that had a non-conventional design and the color scheme that you can see on this one is truly amazing. This router comes with 4 antennas to provide strong and optimal Wi-Fi coverage to an extended area.
Linksys WRT3200ACM Problems
The 5GHz Wi-Fi capability on this one is also truly phenomenal, and to top it all, a futuristic design. Many people saw this as a gaming router, but it can be used perfectly for every sort of need such as gaming, video streaming, graphic design, animations, and similar options.
While the users were expecting great things from this router, it started having some problems and that totally ruined the experience of Linksys users that had this router for their usage. A few problems and their most common solutions are:
1) Internet Drop
The router started to drop the internet out of nowhere and that was a mess. Imagine you are halfway in a meeting with your colleagues and the internet drops down. This was quite an issue over the past year, and it was certainly not something one would expect from a router that is Dual-Band and Tri-Stream at the same time.
While many people felt like it was an issue at their ISP end, that wasn't the case and it was about the router dropping the internet connection at random. This was mainly caused due to the issue at the port and firmware and here are two possible fixes for it.
2) Reset the router
If you're lucky enough, the error will be caused due to some sort of temporary issue with the firmware and it should be cleared out easily. What you will need to do in such cases is to reset the router to its default settings. That way, all the settings that might be causing the issue with internet drop will be swiped off.
Not only that but once you reset the router to its default settings, it will also trigger an alert to check the firmware version. If needed, the firmware version will also be updated automatically and that way, your router will be as good as new without any issue appearing on it again.
3) Take it to Linksys
However, the second solution is not that easy, but rest assured that if your router is covered under the warranty, they will be fixing or replacing it for free. Due to the futuristic technology being used, some of the components might fail at times and you will need to take the router to Linksys service center if you are unable to have it fixed by a reset. They will be checking the router thoroughly and will help you solve the problem for good by fixing it or replacing the router.
4) Coverage Related Problems
Despite having one of the most eye-catching designs and four antennas on the router that is on this router, you might face some issues on this one that is related to coverage and there isn't much to be done about that. They were pretty constant on the 5GHz band for some time until the firmware was released with a fix for them and now if you have the right firmware version, it will go smooth as the wind.
5) Update the firmware
The firmware version that solved the problem is irrelevant now since multiple firmware versions have been released after that and none have the recurring issue on them so you are in the safe zone. Just update the router to its latest firmware that is being offered by Linksys and get rid of that third-party firmware if you have installed any on the router. This will make it work perfectly for you and you will never have to worry about the problem again. Just make sure that there are no interruptions in the update process of the firmware.