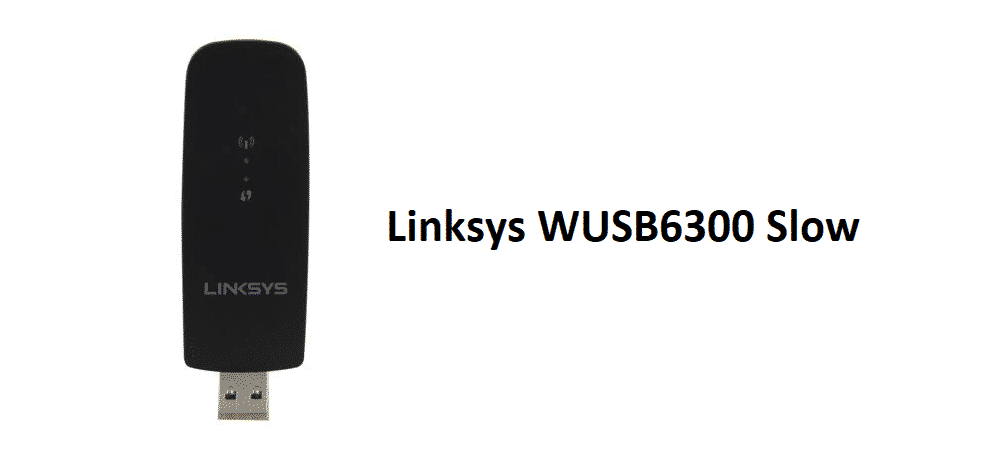 Linksys is not only making phenomenal routers and modems, but they have other equipment that is related to networking as well, and pretty advanced too. So, you don't need to worry about a single thing if you need something specific, as you can rest assured that Linksys got you covered with whatever your needs might be.
Keeping all that in perspective, Linksys WUSB6300 AC1200 is the right USB adapter that you can get to have the Wi-Fi on your PCs and that too with great speeds. However, if it is working very slow due to some reasons, here is how you can have this fixed.
Linksys WUSB6300 Slow
1) Check the USB port
You need to make sure that you have it plugged in the USB 3.0 port to get the right speed and not the 2.0 one. So, make sure of that, and plug it out once and plug back in to get it working again.
Since the adapter is a plug-n-play interface, you don't need to worry much in this case, and just changing the USB port will make it work for you. Not only that, but it will also reboot the components on your adapter and all the issues will most likely be cleared.
2) Check on the ISP
Sometimes, the issue is not with your adapter but it can be on some other part such as the ISP and you might be getting overall slower speed on your Internet connection. To rule out this possibility, connect some other device on the same network, and check on the speed.
If you see a visible difference between both then you should definitely be checking on the adapter and fix it up. However, if not then you should contact your ISP first and have the speed problem resolved by them.
3) Disable VPN
These adapters are not that good at handling the vast amount of data and if you are using a VPN to mask your IP address or other sensitive information, that might be causing you to have a slow speed on your PC. Check again after changing the VPN server to a different location or after disabling the VPN. This will help you get rid of the problem faster than anything else and once you have the VPN disabled, the problem will more likely be solved.
4) Update Drivers
While there is no firmware on the adapter, it runs on the drivers that are installed on the PC and you need to make sure that they are up-to-date. Not only that, but they also should be the right version and not have any errors on them. To start with, you need to check on the USB drives and update them to the latest version. Also, make sure that the drivers are from an authentic publisher.
Not only USB drivers are needed, but you will also need to update the Wireless Adapter driver to the latest version. This can be done in the Windows update center and you will have the best possible speed once you have the latest driver installed on your PC for the adapter.