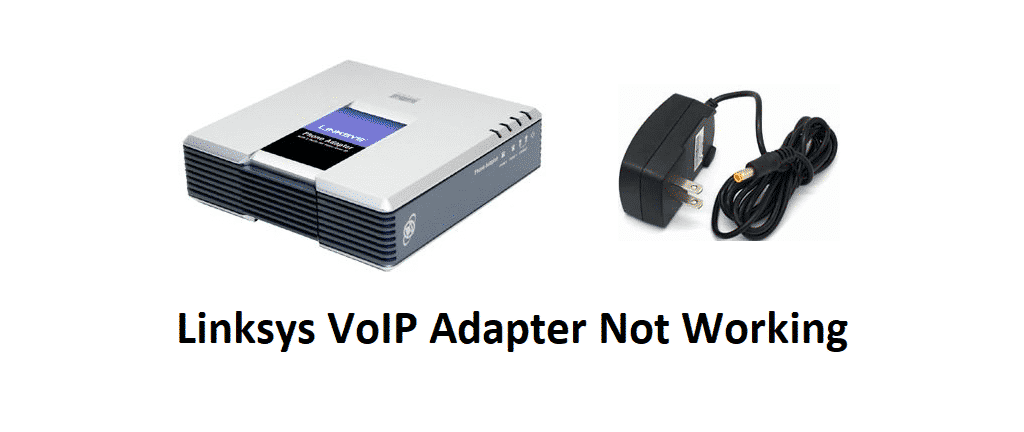 Linksys is not only exceptionally good with their modems and routers, but they are also manufacturing some of the best adapters, network extenders, Wi-Fi extenders, and even VoIP adapters that would be definitely worth considering for you.
Their VoIP adapters are the perfect combination of utility, affordability and reliability and you will feel like they are worth each penny that you might be paying for them. However, if for some reason your VoIP Adapter stops working, here is how you can fix this easily.
Linksys VoIP Adapter Not Working
1) Check your Internet Connection
The first thing that you should be checking on is your Internet Connection. Make sure that your internet connection is active and that you are getting the right speed that your VoIP adapter might need to be working in the right manner. Most of the time, VoIP adapters have issues with the internet and that makes them stop working.
So, the best thing for you would be to make sure that your internet connection is alright first. To start with that, you need to try connecting some other device on the same connection and make sure that you are getting the right speed by running a speed test on the network. Once you make that sure, it will all be good for you.
2) Check Router
Well, if you are looking to use the VoIP adapter on your connection, you need to make sure that your router is compatible with it. Mostly it is a router issue and some routers don't prioritize VoIP calling traffic. That can cause you to face problems with the network and you will not be able to make it work as you want to.
To fix that problem, make sure that you are using a Linksys router with Linksys VoIP adapter, as they are perfectly optimized to work flawlessly and they are not going to have any sort of issues while working together. However, if you are unable to make it work for some reason on Linksys router as well, you should contact Support and ask them if your router is prioritizing VoIP traffic by default or if you need to set it up manually.
3) Reset the Connection
Another thing that you should be checking on is the connection and make sure that you reset it once to see if that works. Most of the time optimization problems can be easily solved this way and you will not have to face any sort of issues afterward. To do that, you need to disconnect the adapter from the router for a minute or two, and once you connect it again, you should be setting it up from scratch.
4) Get it Checked
If nothing so far has worked out for you, then you should definitely be contacting the support department and ask for the nearest support center. You will need to get your adapter checked for any sort of malfunctions on it and that will help you in not only figuring out the problem efficiently but also getting it fixed.