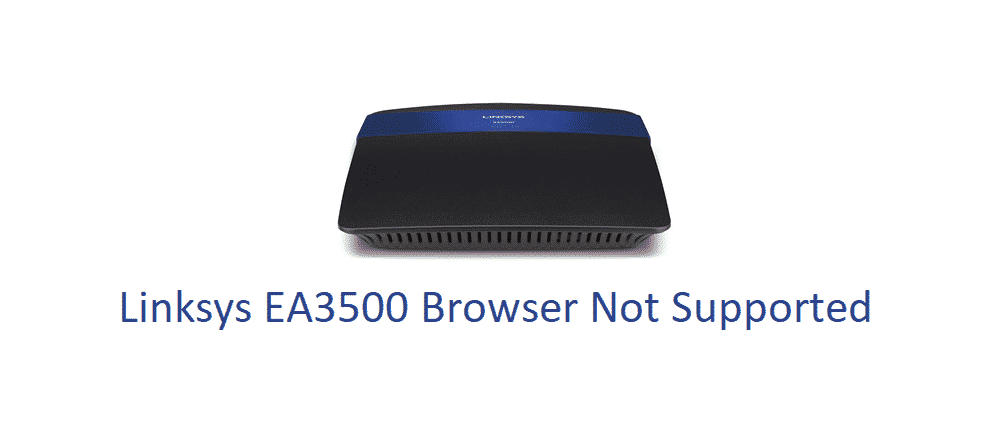 Linksys EA3500 is a dual-band router that supports both 2.4GHz and 5GHz frequencies. The best thing is that not only these frequencies can work together, but it also offers some other cool features such as Guest Network optimization, the ability to connect with a VPN, and also a firewall for additional security.
Hence, this is the router that everyone will simply love having for their homes and cannot get enough of it. However, one of the major issues that are reported on the router is that it might say Browser not supported at times when you try to access the Admin panel of the router. This should be fixed easily and here is how.
Linksys EA3500 Browser Not Supported
1) Restart your Browser
While the Modem is compatible with all the browsers, you should not have any sort of issues with any of the browsers that you might be using. Sometimes the issue might be temporary and caused due to a bug. The best way to get it solved is to close the browser and then connect with the network again. Afterwards, you should check again on the same browser and you will be able to get it working without facing any sort of troubles or error messages.
2) Clear Cache/cookies
You should also consider the factor that this sort of error can also be caused due to some issue with the cache/cookies of your browser. So, make sure that you are clearing all the cache/cookies on your browser and then start the browser from scratch. Now, try connecting with the admin panel and that will make it work for you flawlessly without any slight issues that you were facing earlier on the browser.
3) Check Extensions
Most modern browsers allow you to use extensions and they are a great thing to have on your browser to perform the tasks that you need to. However, sometimes they can be the culprit and you will not be able to access the router admin panel on the browser.
Make sure that there are no extensions enabled that can cause any changes to the network. Be careful especially about the extensions that are VPN or Cookies blockers and you will be able to make it work on the same browser without facing the error message again.
4) Reset DNS Settings
Another major reason for this issue to occur is that custom DNS settings that are installed in the browser by any VPN, or any other application can cause the router to think that the traffic is from some other device and network and it will not allow you to connect. So, reset the DNS settings of your browser to default and restart it once. That will be all you are going to need and your router will start working again on the browser without causing you any sort of inconvenience or any error messages.
5) Update the Browser
If nothing has worked out for you so far, the last thing that you will need to do is to update the browser to its latest version and that will make it work for you certainly.