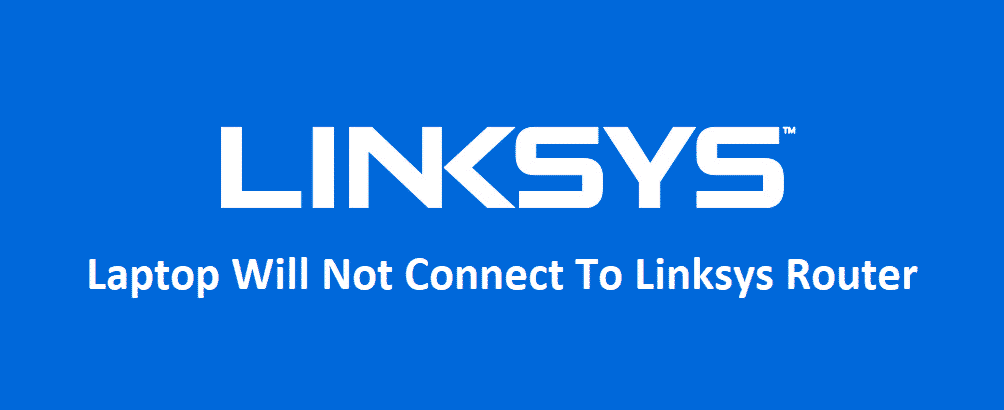 Linksys routers are some of the best networking devices out there and they work without causing you many troubles most of the time. There are no issues reported related to the connectivity of these routers except some rare instances of things breaking down so you can be assured that they are going to last longer than you might expect them to.
However, the optimization is a totally different thing and you should know that most of the issues are caused due to the fact that the router is not optimized and configured properly. If your laptop is not connecting to the Linksys Router, here are a few things that you need to check.
Laptop Will Not Connect To Linksys Router
1) Restart the router
The first thing that you should try out is restarting the router. This will ensure that you don't have any error or bug on the router that might be causing you to face this problem and you are unable to connect your laptop with your router. Once you do that, it will all be fine and you will be able to connect your laptop with your Linksys router again without facing any sort of issues or error messages on it.
2) Check Frequency
While restarting will clear out all the bugs and errors, there are some other factors that one needs to understand as well. One of such factors is the frequency band that the router is transmitting on. Most of the routers that are being offered by Linksys today are dual-band. That means they support both 2.4GHz and 5GHz frequencies and you need to ensure that your laptop is compatible with the right frequency that your router is broadcasting on.
If not, you need to make sure that the frequency is according to the laptop compatibility and then restart the router once for the settings to take place. This is going to work most of the time and you will not face the issue again.
3) Check Encryption
Well, most people might not think of it as a big deal, but encryption matters a lot. The type of encryption that you are using on your router for the Wi-Fi protection should be compatible with the OS that you are using on your laptop, otherwise, the OS firewall will not let your laptop connect with that particular Wi-Fi network or router. So, get it fixed and make sure that both the settings are compatible and that will do the trick for you.
4) Check MAC Filtering
MAC filtering is another key factor here and it is something that you must check. MAC filtering is the feature that only lets those devices connect with the router whose MAC Address is pre-saved on the router admin panel. So, access the router admin panel and make it sure that the MAC filtering is turned off. Once you do that, you will need to save the settings and then restart your router once so the settings can be effective and after that, you are not going to face any problems again.