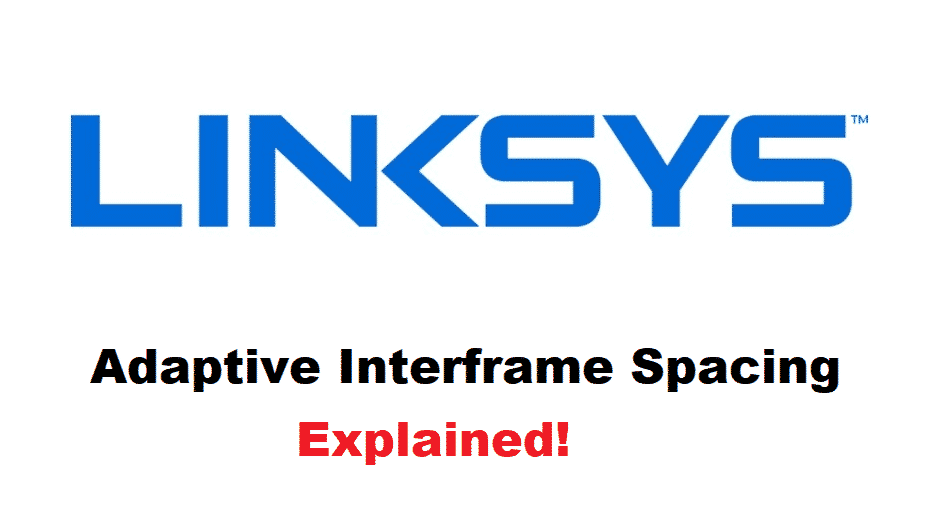 Linksys has tons of advanced features on their equipment that makes it a perfect choice for you to get the Linksys products. No doubt that their routers are pretty great in terms of durability and performance as well, but these added features and new innovations are one of the main reasons that makes them highly popular in all the markets out there and people simply love their products.
While talking about the services, and value-added features that one can get from their Linksys products, Adaptive Interframe Spacing is something that needs an extensive overview to understand, and here is everything that you might need to know about it.
What Is Linksys Adaptive Interframe Spacing?
Adaptive Inter-frame spacing is a tool that is linked to performance directly and it is used to compensate for the excessive ethernet package collisions. It controls the back-to-back timing, allowing you to get the adapter to adapt to the network traffic conditions dynamically. This way, the data loss and speed issues that you might be facing on the network due to these packets' collision will be gone for good and your networking experience on your Linksys router or modem that has this feature enabled will be enhanced significantly.
How does it Work?
Well, by now you must have an idea about how it works, but there is a lot more to it. Adaptive Inter-frame spacing basically adapts to the network traffic dynamically and sets all the spacing parameters accordingly. This way, if a channel is used for both incoming and outgoing traffic of data, the spacing on it between the intervals is managed based on the usage in real-time. This way, the collision that might occur is reduced to none and you can have a better and optimized network with zero data losses and no speed issues on your network. The feature might not sound like much but when it is at work, you will be able to see a clear difference in the networking speed and other important parameters that might matter for you.
How to Enable it?
Now, the most important and most asked question is how can you enable Adaptive Inter-frame spacing on your router to make it work for you. It is pretty simple and convenient, and you don't need to worry much about it.
So, just open a browser on a device that is connected to the Linksys router and enter the IP Address for your router in the address bar. It will open a page for login in front of you. You will need to enter the right credentials that you have set for the router and after that, you will gain access to the router admin panel.
Here, you will need to find the performance settings option in the right column. Click on them, and you will see an option to get enable the Adaptive inter-frame spacing on your Linksys router. So, enable it there and after that, you just have to click on the save settings button and then restart your router once so the settings can be saved.