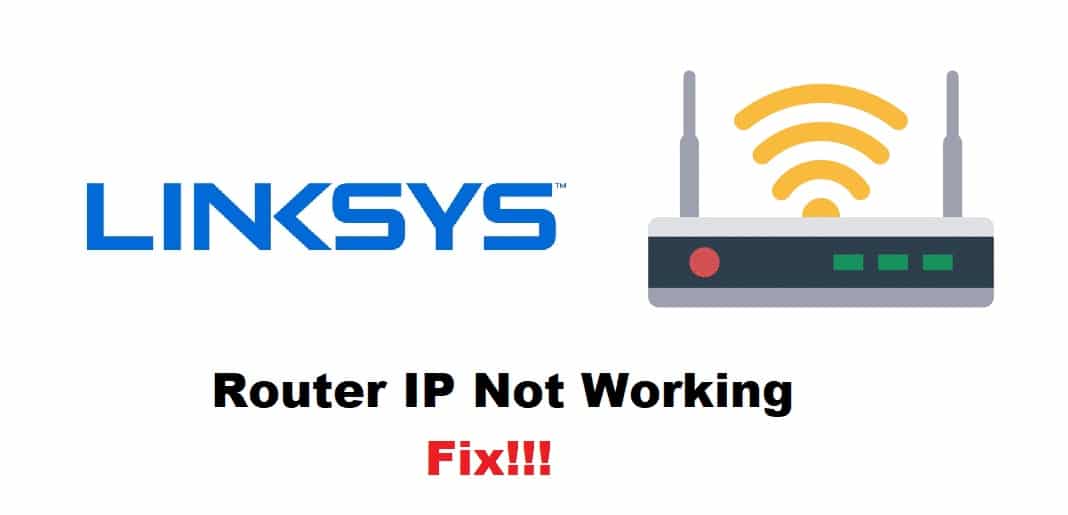 With Linksys, the router access method is pretty simple. The basic thing is that you don't have to do anything except entering the router IP in your address bar of any browser that you might be using and it will open up the right page for you.
You will need to log in using the credentials and you will get the GUI for your router to control all the resources and settings on it. If you are unable to make it work for some reason, here are a few things that you need to try.
How To Fix Linksys Router IP Not Working?
1. Try Standard IP
If you are unsure of the IP and you might think that you can possibly be making a mistake while typing the IP Address to access the router, there is something that makes Linksys Routers a perfect choice for everyone. They all have a standard IP Address that makes it super easy for you to access all the Linksys routers, no matter what model you might be using. The IP Address is 192.168.1.1. This should be the same by default for all the Linksys routers unless you change it manually, so you must give it a try and this will optimally make it work for you.
2. Check the Local Router IP
If you might have changed the router IP specifically, or you might have optimized the router in a way that would mess up with the IP and might have changed it, then you will need to check the router IP first. So, you will need to check what the IP might be.
To do that, open the Command Prompt or CMD on your PC that is connected to the same network and then type in "Ping". After you hit enter, there will be some command lines and more technical stuff about your network below. You should look for Default Gateway and in front of it, you will be able to locate the IP Address for your router that you will need to use to log in to the GUI admin panel for your router.
3. Check Browser
Another important thing that is often ignored by people is the possibility that it might be their browser that is having these issues. So, what you need to do is run a complete check on your browser to have it working.
To start with, look out for any possible VPN extensions or applications that might be on your device and ensure that they are disabled for good. Since the traffic is being re-routed, your router will not be able to recognize the attempt from a home PC and might think of it as an attack.
Also, you should check on the cache/cookies of the browser as well if you have made sure everything else is fine and that is going to make it work perfectly for you. Most of the time the issue is with cache/and cookies only and clearing them up will work for you.