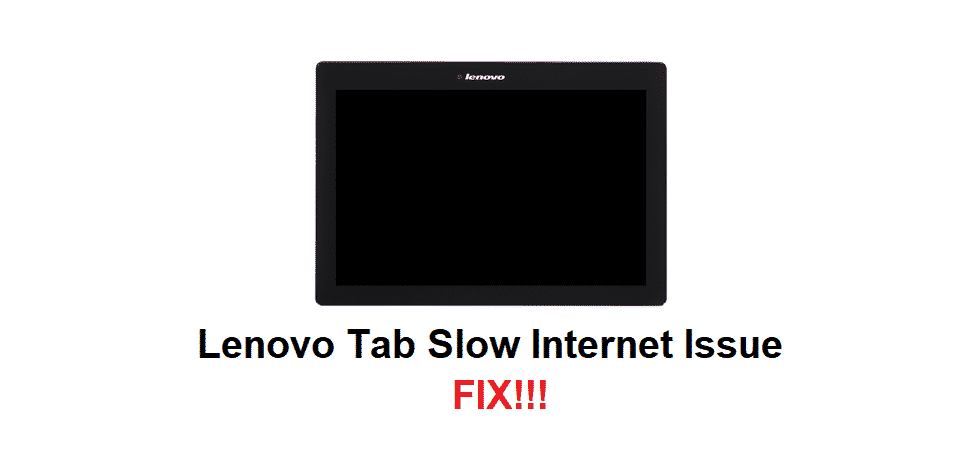 Lenovo is a multinational company that focuses on manufacturing products related to technology. These include mobile phones, tablets, laptops, and even computer systems. The company is from China, but their products are sold all over the world. You might enjoy using a mobile phone, but some people prefer to have a bigger screen. In these cases, people use a tablet or laptop. Tablets have bigger screens, battery life, and a touch interface.
This allows users to enjoy watching movies or even read books on these devices. Additionally, you even have the option to text your friends or family and even make phone calls on these. Recently, some Lenovo tab users have been running into slow internet problems on their devices. If this is the case for you as well, then we will be using this article to provide you with some simple ways you can use to fix this problem.
Lenovo Tab Slow Internet
Close or Uninstall Applications
Sometimes tablets can start to slow down if there are a lot of applications installed on them. Alternatively, this can also happen if there are a lot of apps that are currently running on it. This is because all these devices take a portion of storage on the temporary memory on your device. If this memory is completely filled with data, then the device will start to have problems.
This includes slow internet speeds as well as your device crashing down. To fix this problem, you will need to locate and close down all the additional applications on your device. Also, make sure that you uninstall the software that you do not need or use. Start by opening up the settings of your device. After this browse down a little to find the option for application settings. Open it to find a list of all the software that you have installed on your device. Delete all of the apps that you do not use from here by holding them and clicking uninstall.
Some of these applications might taker longer than others depending on their file data. You should also delete files that you are unfamiliar with because these might contain potential viruses. Although, keep in mind that you are deleting files from the installed applications tab and not from the overall apps.
After you are done with this, move on to opening up all the applications that are currently running on your tablet. Save all the data on these and then close down the ones you are not using. Saving these files will ensure that you do not lose any precious data. Lastly, give your device a reboot so that all of the temporary cache files from these applications get deleted.
Start Device in Safe Mode
If the step mentioned above does not fix the slow internet issue, then there might be a virus on your device. You can confirm this by powering off your device and then starting it in safe mode. This can be done by holding down the power, home, and volume down button on most Lenovo tablets. Although, it might differ on some devices. You can check the internet by typing in your device's model to find the procedure for starting up your device in safe mode.
This ensures that all the third-party applications are now closed down on your device. Use the internet for some time and notice if that fixed the problem. If it did then your device has most likely caught a virus. While these can sometimes only slow down your device, in most cases viruses can even cause permanent damage to your tablet. In order to get rid o this, use an antivirus program or you can also reset your tablet to its factory default settings.
Contact Customer Support
If you are still getting slow internet speed on your tablet, then this might indicate that your device has some serious problem. It is recommended that you contact the support team of Lenovo and tell them about your issue in detail. After hearing you out, they should be able to find what is causing this error and then provide you with some useful solutions. Follow the instructions provided by them to fix the problem that you are getting.