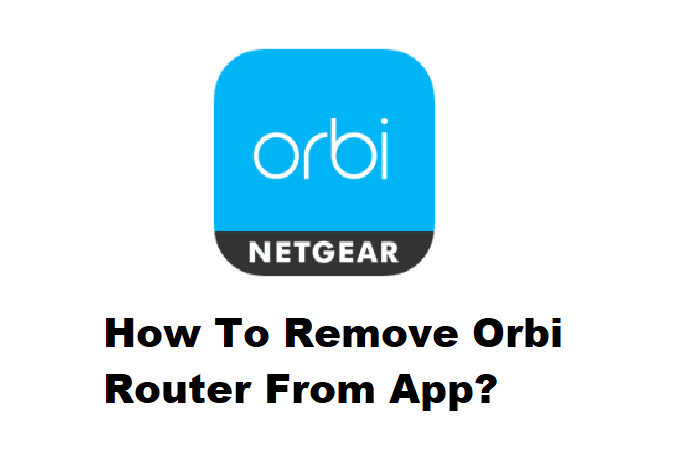 Orbi routers provide high-quality Wi-Fi coverage to homes and small businesses, and they can be easily monitored with the Netgear Orbi app. You can manage your clients and router from within the app, making it easier to monitor your network in case of problems and control the network statistics.
However, there are times when you need to remove the Orbi router from the app for troubleshooting purposes or when you replace your router. So, if you're wondering how to remove the Orbi router from the app, we've got a simple procedure for you.
How To Remove Orbi Router From App?
When you need to add or remove clients, manage your network, view network statistics, or remove your Orbi router from the app, the Netgear Orbi app comes in handy. Talking of the app's ease of use, removing the router from the Orbi app is a complicated procedure. So let us see how we can remove the Netgear Orbi router from the Orbi app.
Make sure the Orbi app is installed on your device. Also, ensure that it is updated to the latest version.
Launch the Netgear Orbi app and sign in.
On the main screen, you will see a Menu icon on the left corner of your screen.
Click the icon and navigate to the My Devices tab.
See your Orbi router and click it from the section.
Now, in the upper-right corner of your screen, you will the Settings option.
Click it and it will open a settings menu.
Scroll up until you find the Remove this Device option.
Click the option and confirm your decision by clicking the YES button.
Wait a few minutes and your router will be removed from the app.
Because your router is no longer connected to the device, you will be unable to use it until you reconnect it to the network. Your network name will not be visible, and your clients will be removed from the Orbi network. Now you can perform any troubleshooting since your router is separated from the application.
If you are disconnecting from the router to install another network, simply removing the router will not help. To completely disconnect from your network, you must unsubscribe from the Orbi app. This can be accomplished in the following manner.
After removing your router, log in to your Orbi app.
Next, go to the Menu icon on the top left of your screen.
Navigate to the My Account setting.
From this setting click on the Email notifications section and Disable Email Notifications.
Click on the Disable button to confirm your selection.
Through this process, you will entirely unsubscribe from the Netgear Orbi network and you can install any internet service of your choice now.