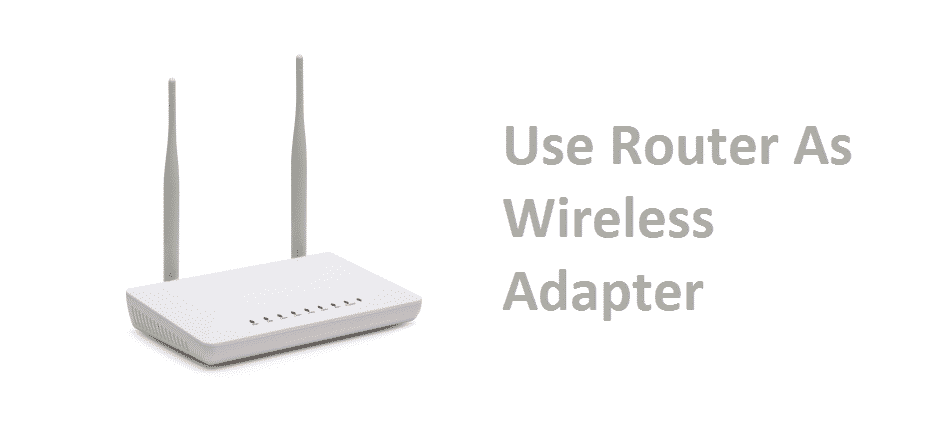 Everyone loves recycling the old discarded products and giving them new life. Yes, you are thinking right! You can do this with your old router as well. Why throwing away that old router or the spare router when you can put it in use and modify it into a wireless adaptor. In this way, you will create a wireless bridge as well which will multiply the power of your internet to X10.
Why Use Router As An Wireless Adapter?
This modification is quite beneficial as routers possess more powerful antennas to offer with greater signal strength as compared to your average WiFi adapter. Moreover, it is a great way to recycle the used hardware.
By repurposing your router to give it uses of an adapter, you would be allowed to connect multiple devices to your Wi-Fi network, without having an isolated wireless network card. You see how it makes your internet surfing powerful and cost-effective.
Besides, if you own an older computer that is unable to connect with Wi-Fi, the wireless adapter would allow you to add multiple other devices to your wireless network.
Modify Wireless Router And Use It As Wireless Adapter. HOW?
Here is how you do it:
Get A Firmware For Your Router:
To turn your wireless router into a Wi-Fi adapter, first of all, you would need to acquire some third-party firmware. Before you start implying further modifications, make sure to see the selected firmware version would function on your router.
Navigate to the official website of your current router's brand and its model number on their supported page. Keep in mind that applying modification to your router in this fashion is probably to void your warranty. After you have confirmed that the router is compatible, start downloading the required firmware until its completion.
DD-WRT Firmware Working:
You should know that it is both convenient and inexpensive to turn your wireless router into a Wi-Fi adapter. There are many of the third-party firmware options available for you. They are either completely free or of a bare minimum cost.
The most extensively used one comes with a category DD-WRT which is a free Linux-based firmware that supports more than 200 different devices. DD-WRT firmware provides your router with almost 100% functional which is hard to find in a consumer-grade route. It supports an extensive range of routers.
Update Your DD-WRT Firmware:
After you have installed the firmware you have selected. Most preferably DD-WRT, it is time to move further with the process. Update the firmware with the newest version. Right after that, power reboot your router so it deletes and wipes out all the previous settings and passwords.
Change Your Router Settings:
Now that you have an updated version of firmware and a rebooted router, all you are required is to change your router settings from Wireless Mode to Client Bridge. TAA DAA! Your router is now a wireless adaptor. Here come great opportunities for you to surf the internet in a much broader sense.