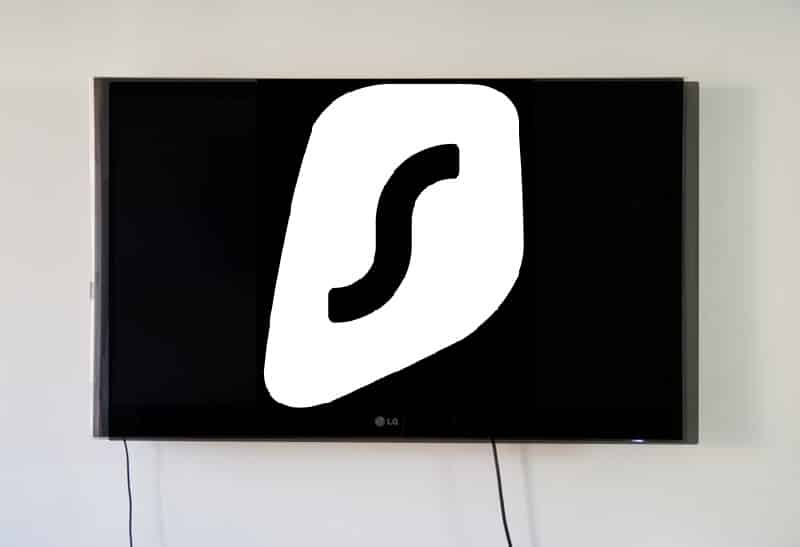 LG has some of the best smart TVs available in the market with advanced features and smart connectivity. However, you need to remember that the TV's operating system doesn't officially support the VPN apps, but if you are using the Surfshark VPN service, there are various methods you can try to connect your LG Smart TV with it. So, shall we get into the details?
How To Install Surfshark On LG Smart TV?
Surfshark is one of the best VPN services with cutting-edge security and encryption features. That being said, if you want it for your LG smart TV, let's check how you can set it up with the router;
Download the Surfshark VPN and make sure you have a paid subscription available
Find the IP address of the router and use it in the internet browser to access the router's dashboard
Go to the menu and tap on the VPN button
In this tab, you will find the "add new VPN" option, so click on it
Use your Surfshark account details to configure a VPN connection
Configuring the VPN will help encrypt your internet connection
Then, just connect your LG smart TV to the internet connection that you just encrypted and you will be done
This is the only way of using the physical router to establish a VPN connection. However, you can also use a virtual router to connect Surfshark to the LG smart TV. For using the virtual router method, you need to be certain that it supports the virtual router in the first place.
To begin with, you have to ensure that the TV is integrated with the Broadcom-oriented Wi-Fi adapter and the Surfshark has an OpenVPN configuration. In addition, you can run the administrator, write "netsh wlan show drivers" in the field, and hit the enter button. Then, open the hosted network supported and if the option says yes, the TV can support a virtual router and you can connect it with the Surfshark VPN.
Now that you are clear about the compatibility, follow the below-mentioned steps to use a virtual router to connect Surfshark to your LG smart TV;
Download Surfshark on the PC and connect to one of its servers
Open the mobile hotspot settings
Open the "share my internet connection from" and select the desired Wi-Fi connection
Now, turn on the mobile hotspot as it helps share your VPN connection
Then, connect the LG smart TV to the new hotspot we just created
And you are done!
The third method of installing Surfshark on the LG smart TV is with the help of smart DNS, so follow the below-mentioned steps;
Download the Surfshark VPN on the system and log in to the VPN's account through the official website
Open the settings
Select the network tab and choose a Wi-Fi connection
Now, open the IP settings, move to the "DNS settings" and tap on the "enter manually" option
Open the VPN website and open the primary DNS tab. Select any DNS address from this list and copy it to paste in the IP settings (in the enter manually option)
Then, just hit the OK button and reboot the TV. When the smart TV turns on, it will be connected to Surfshark