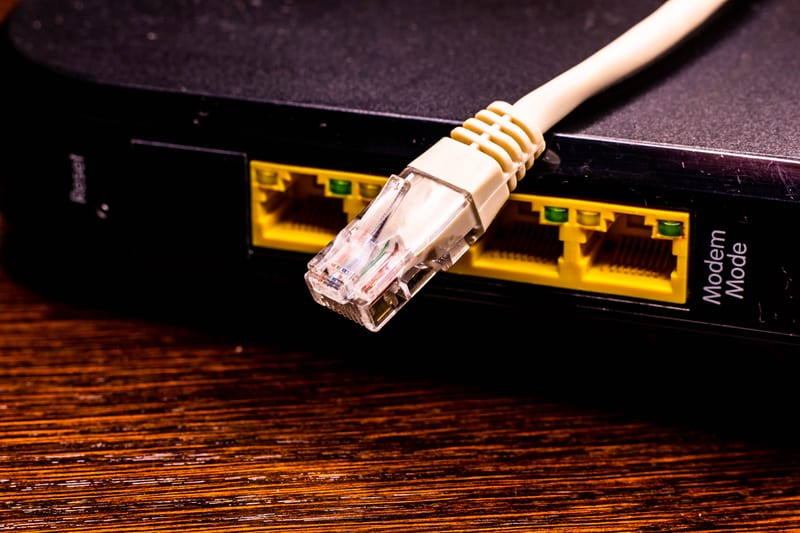 Hitron EN2251 is a well-known cable modem router that provides users with a more seamless streaming experience as compared to other modems of its kind. Not only that, but its 10Gbps support makes it an extremely fast online gaming and video conferencing. Customers prefer reviews of specific devices when purchasing a technical device so that they can clear their concerns and purchase a device that best meets their needs. That being said, this review will go over the Hitron EN2251 modem in detail and why you should buy it.
Hitron EN2251 Modem Review
1. Specifications
Hitron modem is a high-quality and extremely fast modem with its 2.5Gbps LAN port which makes it an excellent choice for streaming your favorite shows and playing video games. It has DOCSIS 3.1 2×2 multi-carrier OFDM offers its customers an efficient use of its total available bandwidth. The most amazing feature of Hitron EN2251 is that it supports IPv4 and IPv6 which makes it easier to connect our devices to the web.
2. Transmission
With its transmission speeds up to 1.9GBps Hitron EN2251 modem is a powerful solution for both residential and business customers. EN2251 modem offers various broadband applications, high-speed residential internet access as well as multimedia services.
So, when purchasing a Hitron modem, you don't need to be concerned about inefficient speed or non-interactive media services. Because of its intelligent transmission capabilities, it is an excellent choice for customers who want a smoother and faster streaming experience.
3. Easy To Setup
When it comes to the Hitron modem features, it's no surprise that customers who use it, recommend it. As much as this device has to offer, setting it up is a lot easier than most of its customers believe. When installing the device, the built-in TFTP automatically obtains the IP address and configuration data from the server to which it is being connected. So you don't have to worry about manually setting up the device on the internet. Furthermore, because of its SNMP support, it is much easier to remotely control the modem, which aids in effective troubleshooting.
4. Optional Backup Battery
Not only does it offers high-tech features, but its services expand to high-quality batteries as well. In case you are experiencing a commercial power outage, the Hitron EN2251 modem offers additional aid of battery in accompanying an uninterrupted service. This intelligent feature contributes to an effective user experience.
5. High-Speed Channel Bonding
Most public-service modems provide up to 712 Mbps channel bonding, which is slower than the Hitron modem. In addition, the incredible feature DOCSIS 3.1 with 32×8 channel bonding will get you 1.4gbps, which is equivalent to 1400 Mbps. This is how fast a Hitron EN2251 modem will provide an internet connection to fulfill your consumer needs.
6. Immunity Filters
Apart from other high-tech modem features, Hitron also provides its customers with built-in MoCA filters which help your MoCA device to isolate from other MoCA devices in close proximity for a buffer-free video streaming experience. So you don't have to worry about outside neighboring MoCA devices interfering with your device.
7. Customer Reviews
Before we give our final decision, we need to know what other consumers have said about the device. Many customers of the Hitron EN2251 modem have expressed great satisfaction with the gadget. Customers have frequently commented on the modem's rapid transmission and very high speed. As a result, we ensure that the user reviews are genuine.
Conclusion
The preceding article offered an in-depth evaluation of the Hitron modem, highlighting the device's most critical characteristics. Because of its highest multi-Gigabit speeds of up to 10Gbps, the gadget gives the best online gaming and video streaming experience to its residential and commercial users. You can also enjoy the finest broadband experience with premium-grade upstream speeds. However, it is no surprise that the Hitron EN2251 modem is the most frequently recommended streaming gadget by its clients.
As a result of the above discussion, we highly recommend you to buy a Hitron EN2251 modem if you are planning to buy one for top-tier internet speed provided with an amazing streaming experience. With the well-known and high-quality networking modem, we ensure that you will not be disappointed.